COVID-19: Resources & Information for Farmers
November 2, 2020 | Compiled & updated regularly by CFFO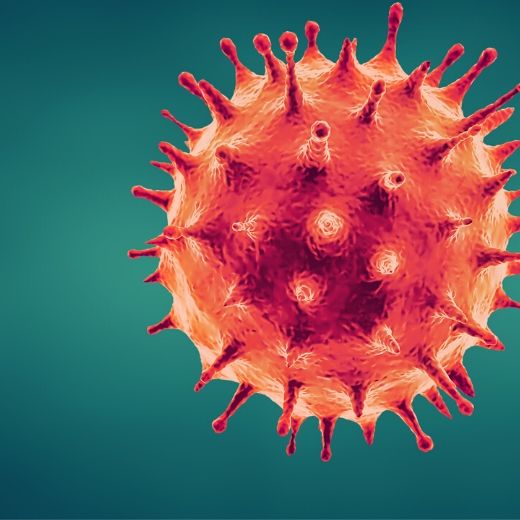 News & Updates
Agriculture and Agri-Food Canada
Check this site regularly for up-to-date Q&As on labour, trade, financial supports, animal health, and more.
See AAFC's NEW Financial Support Information Portal
See COVID-19 - Information for Industry
Canada's COVID-19 Economic Response Plan 
This site offers an overview of government programs to support for individuals and businesses through the pandemic. more info
Farm News 
Glacier Farm Media has compiled Covid-19 coverage from all their publications, including Farmtario and Country Guide. See Covid-19 and the Farm

Canadian Agricultural Human Resource Council 
CAHRC offers up-to-date information on best practices, employee management tips, and links to authorities. See Information and Tips on COVID-19

Farmer Mental Health
During this uncertain time, it's more important than ever for neighbours to take care of neighbours. Here are some resources:
OMAFRA: Mental Health for Farmers First Aid Kit
Canadian Mental Health Association (CAMH): Covid-19: Mental Health and Well-Being
Government of Canada: Covid-19 and Mental Health @ Work
FCC: Rooted in Strength
University of Guelph: 8 Domains of Well-Being...COVID-19 Style!
If you need immediate help:
Mental Health Helpline: Call 1-866-531-2600
Ontario 211: Call 2-1-1 to find mental health supports in your area.


Financial Support & Programs

FCC COVID-19 Support Program  
FCC is offering loan payment deferral options, access to credit and other supports. more info
CERB Replacements:
The Canada Emergency Response Benefit ended September 2020. Many people using CERB will begin receiving benefits through Employment Insurance. For those who do not qualify for EI , the government has announced the following programs:
Canada Recovery Benefit: provides $1,000 per each two-week period for individuals who are unable to find work due to the COVID-19 pandemic.
Canada Recovery Caregiving Benefit: provides $500 per week for individuals unable to work because they must care for certain family members.
Canada Recovery Sickness Benefit: provides $500 per week for individuals unable to work because they are sick or have underlying health conditions that would put them at higher risk of infection.
Canada Emergency Wage Subsidy (CEWS)
See Labour, below.
Canada Emergency Business Account (CEBA)
CEBA loans are now available to businesses operating via personal bank accounts. The deadline to apply is December 31, 2020.  CEBA support is expanding from $40,000 to $60,000. more info
Ontario Risk Management Program
The Risk Management Program deadline has been extended to July 30, 2020. It applies to cattle, edible horticulture, grains and oilseeds, hogs, sheep and veal sectors. more info
AgriRecovery 
Government is offering expanded disaster relief support for farmers and processors, including beef and pork producers who must keep livestock on farms longer due to processing shutdowns. more info
AgriStability & AgriInvest
The enrollment deadlines for AgriStability and AgriInvest have been extended to July 3.  AgriInsurance now covers losses due to labour shortages.
(See Agricorp's Understanding AgriStability slideshow.)
Advance Payments Program 
You could be eligible to receive a stay of default. more info
Agricorp COVID-19 Support
Find updates on extensions and coverage options here. You can also contact Agricorp's Customer Care at 1-888-247-4999, but calls and claims related to financial distress will be top priority. 
The Agri-Food Open for E-Business Initiative
This program helps food producers, farmers markets, retailers, garden centres, greenhouses, nurseries, and agricultural associations develop online businesses. more info
Ontario Digital Main Street Program
This program also helps Ontario small businesses launch online stores. more info
Canada's Emergency Processing Fund
Apply for funding to implement changes that will safeguard health & safety and modernize your facilities. Applications are being accepted until July 31 or all funding is allocated.
Labour
Health & Safety
Canada Labour Code 
Find out about employer responsibilities regarding Covid-19. more info
Ontario Government Guidelines
Workplace Health & Safety Guidelines: Sector-specific resources, best practices and information to help protect workers and customers.
Online Toolkit for Farm Operators: How to prevent an outbreak on your farm and how your workers can get tested.
Ontario's Labour Issues Coordinating Committee (LICC)
The LICC has compiled resources available for agricultural employers:
Guidance for Temporary Foreign Workers
Get up-to-date information on COVID-19 best practices, employee management tips, and links to authorities. Ontario's Ministry of Health has also provided guidelines with respect to temporary foreign workers.
Canadian Agricultural Human Resource Council 
Get up-to-date information on COVID-19 best practices, employee management tips, and links to authorities. more info
Workers Health and Safety Centre 
Access pandemic planning checklists, workplace posters and more. more info
Finding PPE Suppliers 
Ontario has launched a supplier list directory: see list
Programs & Supports
CAP Funding to recruit and train ag workers
Apply for cost-share funding for projects to attract, train and/or retain labour. more info
Enhanced Agri-food Workplace Protection Program
Apply for projects to enhance health & safety measures, like purchasing PPE and redesigning workstations.  Support is also available for farmers who experience unexpected costs for housing and transportation as a result of a COVID-19 outbreak among on-farm employees. Farmers can now apply for up to $15,000 for preventative expenses and $100,000 for small capital projects. more info
Also apply for costs incurred related to workers who needed to isolate due to a positive COVID-19 test result or orders from public health here.
Canada's Emergency Processing Fund
See above.
Emergency On-Farm Support Fund
This fund will provide support to farmers for direct infrastructure improvements to living quarters and work stations, temporary or emergency housing (on or off-farm), as well as personal protective equipment (PPE), sanitary stations, work stations and any other health and safety measures to safeguard the health and safety of Canadian and temporary foreign workers from COVID-19. Application opportunities in Ontario are in development. More details here. 
Canada Emergency Wage Subsidy (CEWS)
Apply for this wage subsidy for eligible employers. more info
Note: The Federal Government has committed to extend the CEWS until summer 2021.
Mandatory Isolation Support for Temporary Foreign Workers Program
Receive $1,500 for each temporary foreign worker you employ to ensure quarantine requirements are fully met. more info
AAFC Youth Employment and Skills Program
Receive up to $14,000 to hire youth, ages 15-30, to work on your farm. more info
WSIB Ontario Financial Relief Package for Employers
Defer premium reporting and payments until August 31, 2020. more info
Ontario Employer Health Tax exemption increase
This exemption has been increased from $490,000 to $1 million for 2020, due to the coronavirus. more info
Job Boards
Federal Ag Job Portal
AAFC's online portal provides links to resources for job seekers who are interested in working on farms, in distribution, food processing, and other related occupations.
Provincial Ag Job Board
Ontario's online portal gathers job listings and resources for grocery retail, food processing, distribution, agriculture and agribusiness.
Farm-Related Job Openings
You can post on one of these agricultural job boards: more info


Travel & Transport
Federal Safety Guidance to protect commercial drivers 
Do you have commercial trucks coming on-farm? Government has posted these safety recommendations for transport drivers. more info
Essential Workers Letter of Verification 
Members can use their CFFO cards to demonstrate their status as farm business owners and essential service workers, but employees may also need proof of status when travelling for work-related reasons. This letter template from OFA is designed for seasonal workers, but it can be adapted to suit the needs of your farm. 


Animal Care & Other Farming Issues
Animal Care Q&A on COVID-19 (World Organization for Animal Health) 
Sick with COVID-19? Stay away from animals if possible (Farmtario, March 13)
Uncertain times call for a solid risk management plan (Farm Credit Canada) 
Creating an "If I get sick" farm action plan (Farm Credit Canada) 
Pesticide Safety Certifications extended to December 31, 2020 (Ontario MECP) 


Provincial Information Lines
Stop the Spread Business Information Line
If you have questions about closures of at-risk workplaces or how emergency measures may impact your operations or employment, call 1-888-444-3659 
OMAFRA Agricultural Information Contact Centre
Staff are taking calls and sharing vital information with farmers and other agri-food businesses on the government's response to COVID-19 as it becomes available. Call 1-877-424-1300 or email ag.info.omafra@ontario.ca
For provincial mental health supports See Mental Health, above.