COVID-19: Resources & Information for Farmers
April 1, 2020 | Compiled & updated regularly by CFFO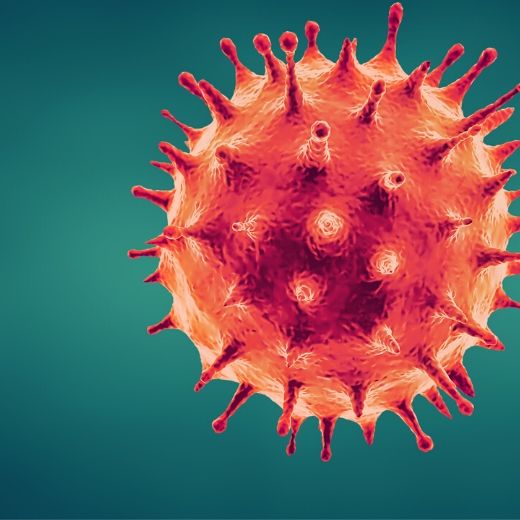 News & Updates
Agriculture and Agri-Food Canada
Check this site regularly for up-to-date Q&As on labour, trade, financial supports, animal health, and more. COVID-19 - Information for Industry  
Glacier Farm Media
This farm news network has compiled Covid-19 coverage from all their publications, including Farmtario and Country Guide. 
Covid-19 and the Farm

Canadian Agricultural Human Resource Council 
CAHRC has the latest information, recommendations, employee management tips, tools (posters, policies) and links to authorities to help you respond to the pandemic.
Information and Tips on COVID-19
Farmer Mental Health
During this uncertain time, it's more important than ever for neighbours to take care of neighbours. Here are some resources:
OMAFRA: Mental Health for Farmers First Aid Kit
Canadian Mental Health Association (CAMH): Covid-19: Mental Health and Well-Being
Government of Canada: Covid-19 and Mental Health @ Work


If you need immediate help:
Mental Health Helpline: Call 1-866-531-2600
Ontario 211: Call 2-1-1 to find mental health supports in your area.


Financial Support & Programs

Farm Credit Canada
FCC is offering loan payment deferral options and access to credit. more info
FCC's COVID-19 Financial Assistance for Producers and Agribusiness
Read this update on FCC's offerings to support farm businesses, including adjustments to existing programs and a deferral of principal and interest payments for six to 12 months. more info
Advance Payments Program
The Government of Canada has announced a Stay of Default for eligible farmers. more info
Canada's COVID-19 Economic Response Plan 
Government is offering support for individuals, trusts and businesses, including corporations, including deferring the filing of tax returns and/or the payment of taxes. more info
Canada Emergency Response Benefit to Help Workers & Businesses 
The CERB covers Canadians  who have lost their job, are sick, quarantined, or taking care of someone who is sick with COVID-19. This includes wage earners, as well as contract workers and self-employed individuals who would not otherwise be eligible for Employment Insurance (EI). Applications open April 6. more info
Canada Emergency Wage Subsidy (CEWS)
See Labour, below.
Federal Support for Individuals & Families 
Increasing Canada Child Benefit, Mortgage Support, income tax filing extension, etc. more info 
Electricity Relief
Ontario Providing Electricity Relief to Families, Small Businesses and Farms During COVID-19. more info
Agricorp
Farmers can continue to contact Agricorp's Customer Care at 1-888-247-4999, but calls and claims related to financial distress will be top priority. Program coverage options for 2020 will not be affected, but key dates may change. Agricorp.com will be updated with any program updates. more info
during contingency and remote operation, Farmers can go to agricorp.com for the latest information on operations and programs.
FCC Ag Economics UPDATES
FCC is posting weekly updates to help you understand the rapidly evolving business environment due to COVID-19.
7 Tips for Farming through the Cornonvirus
This article offers seven business continuity tips during this time of uncertainty. read article
Labour
Canada Labour Code 
Find out about employer responsibilities regarding Covid-19. more info
Guidance for Employers - Temporary Foreign Workers
The Canadian Agricultural Human Resource Council has posted this information document on expectations for employers regarding Covid-19. read document
Canada Emergency Wage Subsidy (CEWS)
The CEWS will provide a wage subsidy of 75 per cent to businesses to Canadian businesses, including corporations, that are not publicly funded and that have seen a 30 per cent or more decline in gross revenue since this time last year. The wage subsidy of 75 per cent will be provided for the first $58,700 of normal salary. more info
WSIB Ontario Financial Relief Package for Employers
Defer premium reporting and payments until August 31, 2020. more info
Workers Health and Safety Centre 
This site offers pandemic planning checklists, workplace posters and more. more info
Ontario Employer Health Tax exemption increase
Ontario government announced it is increasing the Employer Health Tax exemption for 2020 from $490,000 to $1 million due to the special circumstances caused by the coronavirus (COVID‑19) in Ontario.
more info 
Farm-Related Job Openings
You can post on one of these ag job boards: more info
Travel & Transport
Federal Safety Guidance to Protect Commercial Drivers 
Do you have commercial trucks coming on-farm? Government has posted these safety recommendations for transport drivers. more info
Exemptions to travel restrictions
Update from Government of Canada, March 20. more info
Border Crossing  for Parts & Inputs
An article from Farmtario, March 24, suggests it will be up to US border officers. read article
Supply Chain Issues 
A news release from the Canadian Trucking Alliance, March 24, offers information on the work of Transport Canada and the Provinces & Territories to introduce supply chain flexibility. read article


Animal Care & Cropping
 "Sick with COVID-19? Stay away from animals if possible" (Farmtario, March 13)
 "How can livestock farmers prepare for the coronavirus outbreak?" (University of Maine, March 22) 
Q&A on the coronavirus (World Organization for Animal Health, updated March 23)
Provincial Information
List of Essential Services in Ontario 
See Agriculture & Food Production
Stop the Spread Business Information Line
If you have questions about closures of at-risk workplaces or how emergency measures may impact your operations or employment, call 1-888-444-3659 
OMAFRA Agricultural Information Contact Centre
Staff are taking calls and sharing vital information with farmers and other agri-food businesses on the government's response to COVID-19 as it becomes available. Call 1-877-424-1300 or email ag.info.omafra@ontario.ca