Coming to the Rescue During a Drought
September 17, 2021 | Clarence Nywening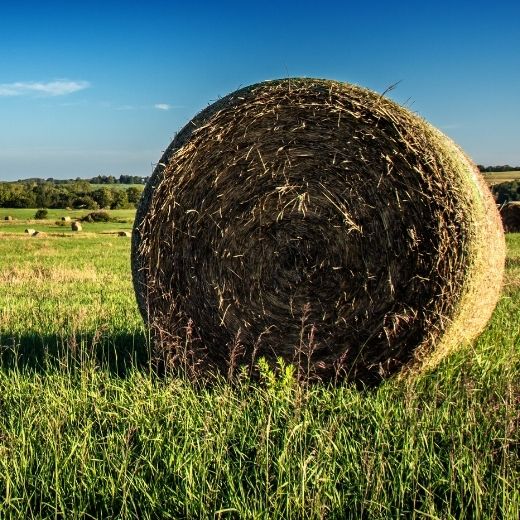 The ongoing drought in western Canada and northern Ontario is taking a heavy toll on farmers, crops and livestock. The area around Winnipeg hasn't been this dry in 150 years, with only 8.5 millimetres of rain falling in July when the average is 75.8.
The country's wheat crop is at a 14-year low and the canola crop hasn't been this small in nine years. The drought is extremely widespread, with even global stocks getting low, which has implications for increased food prices.
In the Thunder Bay area, creeks and even wells are drying up. Livestock farmers are losing entire crops, harvesting them early to provide feed, and depleting their winter hay reserves just to keep their cows nourished.
Some in the west have either sold their calves earlier than usual to avoid feeding them, or even sold cows. Conscientious farmers have worked hard and invested heavily to build up the genetic lines that those animals carry – and it's wasted when they're sent to slaughter.
Many long-time producers are saying that it hasn't been this bad in decades. With some predicting that herds will be cut in half, producers are taking hits not only for this year, but for years to come, and some will get out of farming altogether.
Fortunately, the agricultural community and the government are working to provide at least some help.
The federal government has announced that it would provide up to $100 million in AgriRecovery funds to compensate farmers affected by drought and wildfires. This money will match contributions from Ontario, Manitoba, Saskatchewan, Alberta and British Columbia on a 60-40 federal-provincial basis.
There are also a number of opportunities for farmers to obtain financial relief through the AgriStability program. These include a late participation provision for those who didn't sign up earlier and increased interim benefits payments.
The Canadian Federation of Agriculture (CFA) is re-starting the Hay West initiative in which surplus feed is being sent from the east, which hasn't been hit by drought, to the west. This continues a great tradition of Canadian farmers helping farmers. Hay West was started in 2002, when there was a similar situation, and the roles were reversed in 2012, when western farmers came to the aid of drought-stricken eastern farmers. Today, Maritime farmers have already begun shipments to the west.
If there are any Ontario farmers out there who are fortunate enough to have surplus hay, we would urge you to contact the CFA, and help out during this extremely trying time.
---
Clarence Nywening is Interim General Manager for the Christian Farmers Federation of Ontario. The CFFO Commentary represents the opinions of the writer and does not necessarily represent CFFO policy. The CFFO Commentary is heard weekly on CFCO Chatham, CKXS Chatham, CKNX Wingham, and CHLP Listowel.