Addressing Food Insecurity, Part 2: Meeting Local Needs
August 21, 2020 | Paul Bootsma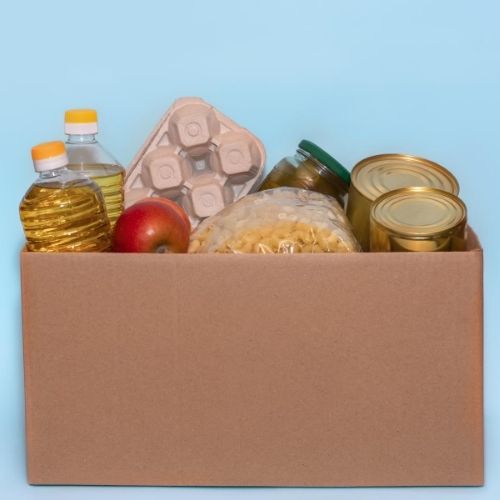 In the CFFO commentary last week, we talked about global food insecurity. This week, we talk again about food insecurity, but closer to home. As mentioned last week, close to one in seven Canadians reported experiencing food insecurity in May. Locally, we must recognize the needs of those who have difficulty obtaining enough food.
The COVID-19 challenge has been difficult for some. Food banks and warm meal programs are seeing an increase in people and families looking for assistance. Fortunately, many in the Ontario food industry contribute to the needs of local food banks.
The federal government has also committed $50 million toward purchasing excess food from farmers for delivery to food banks. The federal surplus food program will offer farmers compensation for their work at the cost of production and redistribute food to those who need help.
Many Ontario farmers have contributed product to food banks for years, mostly through programs established by their commodity groups. In the face of COVID-19, some have increased their efforts. For example, a grassroots initiative among pork producers in Perth County has led to more than 200,000 servings of ground pork to be donated to Ontario food banks.  
There are many food banks and programs that are run by churches, community groups and other organizations that generally rely on volunteers to do a lot of the work. For instance, my wife and I volunteer monthly at a warm meal program in our own community. We have seen several on-the-ground changes in recent months.
For example, the pandemic brought many of these various programs in our town together, which previously were independent of each other. Now they are working together to ensure that those in need receive sufficient provisions. Because these programs have coordinated their efforts, a scheduled meal is now offered each day of the month, some days a lunch and hot meal.
At the beginning of the crisis, food bank shelves were quickly filled as extra food needed to go somewhere. This has resulted in more than just a warm meal for those who attended the meal program we volunteer at. Along with a warm meal, guests are able to take some donated food supplies home.
This is a good news story that should not be overlooked.
Donations like these, pouring in across the province, are a sure sign of care and concern for our neighbours. On behalf of the CFFO, thank you to all the farmers who are donating food and other resources to those who are in need.
---
Paul Bootsma is Field Services Manager for the Christian Farmers Federation of Ontario. The CFFO Commentary represents the opinions of the writer and does not necessarily represent CFFO policy. The CFFO Commentary is heard weekly on CFCO Chatham, CKXS Chatham, and CKNX Wingham.