Animal Welfare Services on the Farm
November 5, 2021 | Marie Versteeg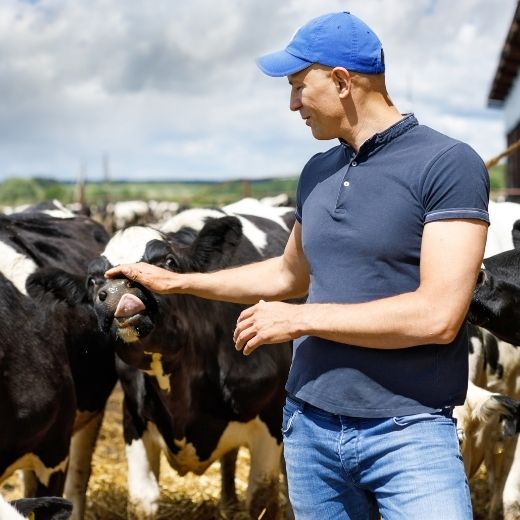 Farm & Food Care Ontario recently released a backgrounder on the role of Animal Welfare Services (AWS). Ontario's new animal welfare enforcement system is now overseen by provincial government under the Provincial Animal Welfare Services (PAWS) Act. In advance of the backgrounder's release, Bruce Kelly of Farm & Food Care Ontario presented information from the backgrounder at the CFFO's Provincial Council, held earlier this fall.
Kelly offered information on the new Animal Welfare Services unit, which is responsible for enforcing the Act. AWS inspectors are located throughout the province. Although the vast majority of cases they oversee do not involve farm animals, the AWS unit does include some inspectors who are trained specifically in livestock and equine care.
Kelly reported that, while the new legislation addresses standards of care (providing food, water, sanitary conditions, etc.), it does not establish codes of practice for the agriculture industry. Instead, it requires that animal care management follows "reasonable and generally accepted practices of agricultural animal care." For this reason, Kelly strongly recommended that farmers ensure they and their employees are familiar with codes of practice for the commodity in which they operate. He also recommended training in appropriate euthanasia practices for all staff.
So, what do you do if an inspector arrives at your door? Kelly advised farmers to remain calm and polite. It's important to keep in mind that the Act is complaint-driven, and most complaints come from commuters who don't understand common agricultural practices. Provided that codes of practice are observed on the farm, there should be no problem.
When a farm is the subject of a serious complaint, inspectors agree to work with farm commodity groups before they visit. A member of the commodity group will typically accompany an inspector on-site.
AWS Inspectors must apply for search warrants of dwellings but are otherwise allowed to enter a property and inspect any place without a warrant in order to determine compliance with standards of care. They also have a right of entry if an animal is in distress.
Inspectors are also empowered to write orders about the health of animals. If the orders are not followed, animals may be seized, and their owners will be required to pay for their care. In cases where animals are seized but no owner can be identified, animals will be forfeited to the Crown.
Kelly told CFFO's Provincial Council that the Animal Welfare Services unit is reporting more cases overall than the OSPCA did, but he suggested that that is likely because the OSPCA was a charity. From talking with contacts, Kelly has also found that, anecdotally, there has also been better follow up and professionalism among inspectors.
Overall, the new animal welfare system is an improvement over its predecessor. Still, dialogue between Animal Welfare Services and agricultural commodity groups will continue to be necessary.
The Farm & Food Care backgrounder offers more information on general inspection powers, appeal processes, penalties, and what to expect if you decide to report an animal in distress. It's well worth the read for farmers involved in animal agriculture.
---
The CFFO Commentary represents the opinions of the writer and does not necessarily represent CFFO policy. The CFFO Commentary is heard weekly on CFCO Chatham, CKXS Chatham, CKNX Wingham, and CHLP Listowel.