Canada Welcomes First Female Minister of Agriculture and Agri-Food
March 15, 2019 | By Marie Versteeg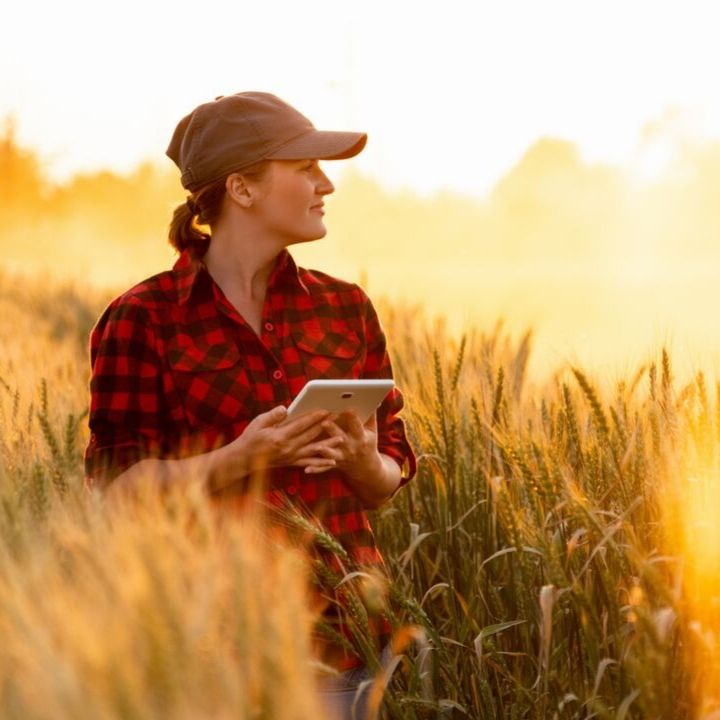 March 8 marked International Women's Day, and people working in all aspects of agriculture joined in to celebrate the many women working in the industry. Stats Canada's 2016 Census of Agriculture reports that "Women account for an increasing share of farm operators, rising from 27.4% in 2011 to 28.7% in 2016." Although modest, this increase in female representation in agriculture came at a time when the number of farm operators was declining overall.
Last week's spotlight on women in agriculture was preceded by the March 1st appointment of Marie-Claude Bibeau as Canada's 35th minister of agriculture and agri-food—the first female to hold the position in our nation's history.
Bibeau comes to the portfolio as a well-known voice on rural issues, and she represents a Quebec riding that she herself describes as "a dairy riding." Her notable familiarity with supply management and other agricultural issues can be seen as positive for the industry overall.
Bibeau also comes to the table with a strong track record of advocacy for women's rights and opportunities. As Minister of International Development (beginning in 2015), she was instrumental in launching the Feminist International Assistance Policy, which focuses on gender equality and opportunities for women and girls as the most effective means of combatting poverty and promoting peace.
Given Bibeau's track record on supporting women internationally, we could infer that she may devote efforts to enriching the role for women in Canadian agriculture. On this,  Barry Wilson, writing for the Wester Producer, has summed up Bibeau's appointment this way:
"The repercussions should soon be evident.
Coming soon to a government microphone near you — program announcements to support women in agriculture and to encourage more young women to consider the industry as a career choice."
Repercussions? Surely, Mr. Wilson meant to write benefits.
We've also heard Bibeau's appointment reported with a sideways glance at Trudeau's "feminist agenda," which includes efforts to create a gender-balanced cabinet. Such a perspective diminishes the value of all the benefits that this particular individual can bring to Canadian agriculture overall, in addition to opening doors for women.
We all benefit when women bring their skills to any sector. According to global research, women's economic empowerment has been linked to increased economic productivity overall. In contrast, gender gaps cost economies as much as 15 percent of GDP. (Visit UN Women for more information.)
With Canada's ambitious economic growth targets for the agri-food sector, why wouldn't we warmly welcome programs that provide broader opportunities for entry into agriculture, regardless of gender? 
Women are already finding roles across the industry, from farming to research to banking to marketing, but there are still barriers. Advocates report that stereotypes still persist, and more work is needed to encourage women to join agricultural boards. Part of the solution to these challenges may come with what we can only hope are Bibeau's next announcements about supporting and encouraging women in agriculture.
[NOTE: Since time of original writing, Minister Bibeau announced Farm Credit Canada's new Women Entrepreneur Program.]
---
Marie Versteeg is Manager of Executive Board & Committees for the Christian Farmers Federation of Ontario. The CFFO Commentary represents the opinions of the writer and does not necessarily represent CFFO policy. The CFFO Commentary is heard weekly on CFCO Chatham, CKXFM Chatham, and CKNX Wingham. It is also archived on the CFFO website, www.christianfarmers.org. CFFO is supported by 4,000 family farmers across Ontario.