Election Issues: Protecting Farmland in the Face of a Housing Crisis
May 13, 2022 | Bethanee Jensen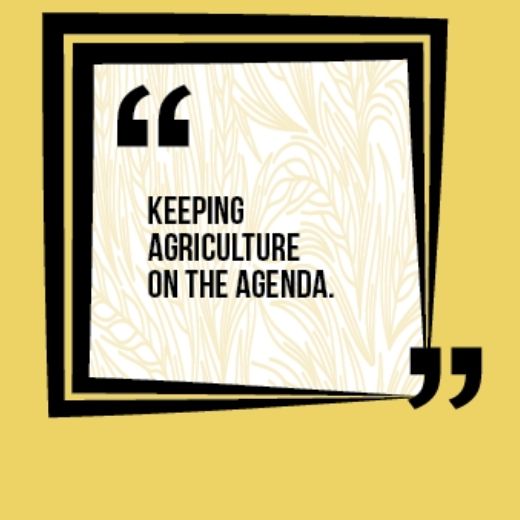 The affordable housing crisis is a major concern this election. It's vital that in the face of a crisis, long-term thinking isn't thrown out the window. With an increasing population forecasted for the province, it will be more important than ever to protect our precious food-growing land while still building more homes.
That's why CFFO encourages Ontarians to consider the housing policies proposed by political parties this election season. Are they committed to solutions that prevent urban sprawl or promote it?
Why does it matter? Land that can produce food is limited. We must ensure food security now – both for us at home and for the vulnerable around the world.
Last winter, CFFO canvassed members about the issues that are important to them in advance of the Ontario election, and farmland protection was a major concern. In the face of the housing crisis and population growth, we must ensure the long-term protection of our best farmland for farming. 
Increasing Ontario's housing supply can be achieved without eating into our precious farmland. Even an expert panel convened by the current government agrees. The Ontario Housing Affordability Task Force has urged government to avoid development onto farmland and natural heritage areas. CFFO is urging the same.
What else does CFFO want to see from government?
We recommend Greenbelt-type protections across Ontario for all prime agricultural land. This would prevent settlement area boundaries from expanding onto our best farmland.
We also support brownfield redevelopment and high-density targets within existing cities and towns. Policy changes can ensure that necessary housing is built within urban boundaries while still protecting our agricultural land.
Finally, we're also seeking policy proposals that support the businesses and communities that are a vital part of the farm-to-fork chain. Right now, we are seeing an influx of people moving from cities into rural areas. This creates new opportunities, but we also need to be aware of the risks this poses for farmland and farming. Government programs and policy can protect and support agricultural communities in the midst of these changes.
Politicians are facing enormous pressure to solve the housing crisis. It will be up to voters to support those who can take a clear-eyed view of the situation and offer wise solutions to house people now while protecting foodland for their future.
For more information on Keeping Agriculture on the Agenda, please visit www.christianfarmers.org/Election2022.
---
Bethanee Jensen is a Director of the Board of Directors for the Christian Farmers Federation of Ontario. The CFFO Commentary represents the opinions of the writer and does not necessarily represent CFFO policy. The CFFO Commentary is heard weekly on CFCO Chatham, CKXS Chatham, CKNX Wingham, and CHLP Listowel.