Food Prices: Trends in 2022
January 14, 2022 | Marie Versteeg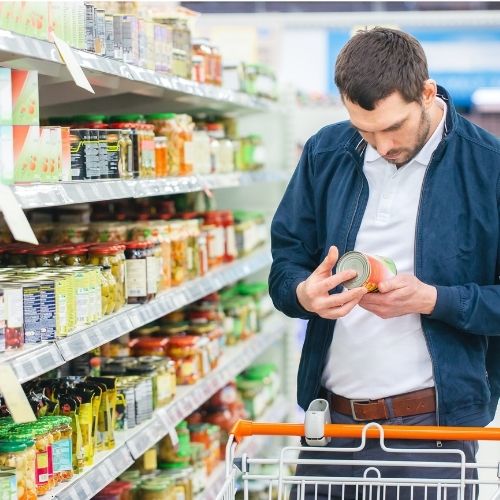 The top issue concerning Canadians in 2021 was the rising cost of food, according to a study by the Canadian Centre for Food Integrity.
This concern outranked climate change, energy costs and health care costs. After a flurry of support for the Canadian food system in 2020, research indicates that fewer Canadians agreed that our food system was headed in the right direction in 2021.
Obviously, rising food prices are top of mind for many – especially vulnerable Canadians. That's why the recent Canada's Food Price Report 2022 should concern us all. Researchers are predicting a price increase of five to seven percent, the highest in a dozen years. If their prediction is correct, the average family of four will be adding $966 to their annual grocery bill.
Food Insecurity on the Rise
According to the report, "In 2022, food insecurity will be a big issue as Canadians grapple with rising prices. Food programs may face increased demand along with higher costs for food, and food retailers may see increased rates of theft." Adverse weather, transportation disruptions and labour shortages will also continue to present challenges.
The impact on food categories will vary. After meat prices soared last year, the sector will see a modest maximum increase of two per cent. In contrast, bakery goods and vegetables could see increases of five to seven percent, with dairy up to eight per cent.
The dairy increase comes as no surprise given the Canadian Dairy Commission's decision to increase the farm gate milk price  by $0.06/L last fall. The increase reflects the rising costs of inputs needed to produce milk. The final grocery store sticker will depend on processing, transportation and packaging costs.
The Food Price Report also forecasts trends for the coming year, including an increase in food insecurity, shoplifting, labour challenges, supply chain disruptions and inflation. The carbon tax may also affect food prices over time.
Solutions Include Food Waste Reduction
The authors of the report, however, offer one area where actions could help to keep food prices in check: reducing food loss and waste. They note that global efforts are being made to reduce food loss and household waste, and they urge government and the food sector to find further solutions.
Reducing household food waste is a very important goal. However, the average Canadian household wastes approximately $1,100 annually; with the average annual price increase nearing $1000, eliminating household waste entirely would still be a temporary, band-aid solution for individual Canadians.
Support Needed for Our Most Vulnerable
It's clear that other strategies and policies are needed to protect our most vulnerable against increasing food insecurity. Fortunately, given the fact that the rising cost of food is a major concern for Canadians, there's hope that we'll soon see political will turned toward finding solutions.
---
Marie Versteeg is Communications Manager for the Christian Farmers Federation of Ontario. The CFFO Commentary represents the opinions of the writer and does not necessarily represent CFFO policy. The CFFO Commentary is heard weekly on CFCO Chatham, CKXS Chatham, CKNX Wingham, and CHLP Listowel.