God with Us – Message of Hope
April 15, 2022 | Suzanne Armstrong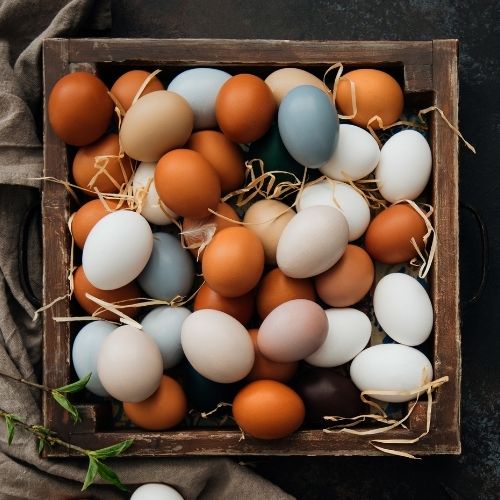 My daughter is still learning how eggs work. When we crack an egg to make pancakes every Saturday morning, she often asks if a chick might come out. "No, not from this egg," I try to explain. One day she even asked if a chick might come out of the crack in our white wooden chair. What a delight to see so much possibility in the world.
This brings to mind a National Film Board vignette about eggs, trying to stop themselves from cracking, trying to hold themselves together. But the thing about eggs is, to realize their potential, they need to crack open.
The story of our Christian faith is the story of a leader who was not what the world expected. Humble, riding on a donkey, keeping the wrong sort of company, challenging those with power, submitting to being broken.
Today on Good Friday we remember the story of Jesus' suffering on the cross, his sacrifice of love for the world. Jesus experienced political persecution, torture and violence. Emmanuel, God with us, suffers and knows our suffering. God does not leave us alone in hard times.
God sees much more possibility in the world. Easter brings the inspiring message of hope that life and love overcome death and pain. This message of hope rests in the mystery of God's transforming Love.
Eggs are such a profound symbol of Easter. We think of the tomb breaking open—the surprise of what is possible. The transforming power of God's Love to turn death into new life.

My command is this: Love one another as I have loved you. Greater love has no one than this: to lay down one's life for one's friends. (John 15: 12-13 NIV)
---
Suzanne Armstrong is Director of Policy & Research for the Christian Farmers Federation of Ontario. The CFFO Commentary represents the opinions of the writer and does not necessarily represent CFFO policy. The CFFO Commentary is heard weekly on CFCO Chatham, CKXS Chatham, CKNX Wingham, and CHLP Listowel.