Hearing Member Voices on Conservation Authorities
July 9, 2021 | Suzanne Armstrong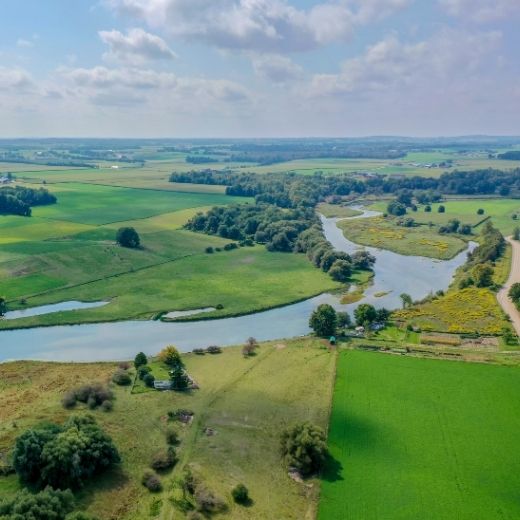 If you ask farmers about Conservation Authorities, you can get varied responses. Some tell you about the excellent experiences they have had participating in landowner stewardship programs with their local Conservation Authority (CA), or about their positive experiences serving on CA boards or on agricultural advisory committees. Others tell you about issues they have as neighbours to CA-owned property when poor management is creating drainage issues or when inconsiderate visitors trespass onto farms. Others express frustration over the process of permitting.
The 36 CAs found across Ontario are each unique, which means that farmers' experiences with each of them will also understandably be different. Furthermore, the staff responsible for one aspect, such as property maintenance, are different from those responsible for other aspects like permitting or stewardship programs. Often these personal connections or conflicts can leave a lasting impression of the CA as a whole.
CFFO recently hosted a Pop-Up Policy Chat to discuss proposed regulations governing Conservation Authorities. Pop-Up Policy Chats are online ad hoc meetings where all CFFO members are invited to give input on issues affecting agriculture. Although we heard some frustrations during our CA discussion, predominantly we heard positive things about the work of local CAs across the province. Landowner stewardship programs in particular got a lot of positive comments.  
After this discussion, it was clear that there is strong support for the value of CA stewardship programs. CA stewardship extension helps to protect, improve and expand aspects of the natural landscape including healthy farmland, wetlands and woodlands. These then help to mitigate flooding and drought and improve water quality by managing water flows effectively across the broader landscape.
In our submission to government on proposed regulations for Conservation Authorities' core mandate and governance, the CFFO requested that stewardship extension programs be included as part of CAs' core mandate under their responsibility for managing risks associated with natural hazards. Without this core mandate status, the CFFO is concerned that these programs may be stopped or subject to fluctuating funding.
Stable funding is necessary to support further success. Many CA staff have worked hard to build local knowledge and establish trust with farmers. Valuable local expertise and relationships of trust are at risk if funding for stewardship programs is removed.
Our Pop-Up Policy Chat was a great opportunity for members from across the province to join together for an hour of discussion, hear the perspectives of others and provide input to CFFO's submission to this consultation. Now that we are all adjusted to joining online meetings, we can take advantage of new opportunities to bring members together from across Ontario for input on important issues. The CFFO plans to continue to host these short policy discussions on an ad hoc basis as topics arise.  CFFO members interested in receiving meeting notices can contact the office for more information.
---
Suzanne Armstrong is Director of Policy & Research for the Christian Farmers Federation of Ontario. The CFFO Commentary represents the opinions of the writer and does not necessarily represent CFFO policy. The CFFO Commentary is heard weekly on CFCO Chatham, CKXS Chatham, CKNX Wingham, and CHLP Listowel.