Housing Task Force Defends Farmland Preservation
February 11, 2022 | Marie Versteeg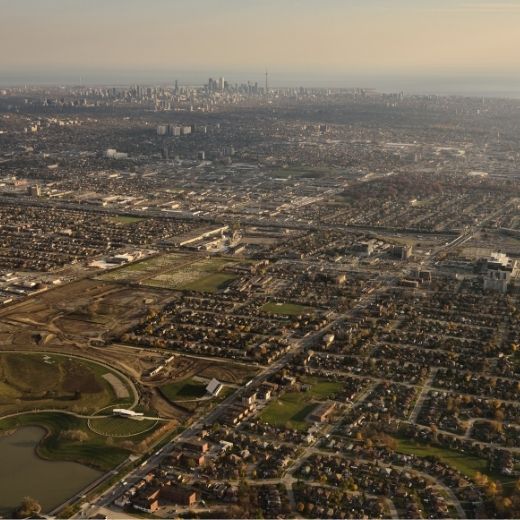 This week, government released a report from the Ontario Housing Affordability Task Force. The report argues that affordability issues cannot be resolved while the housing shortage remains so dire. As a result, its chief recommendation is to build 1.5 million new homes in the next decade.
The main question is, where will all these new homes go?
Housing Shortage, Not Land Shortage
Visions of urban sprawl swallowing farmland might flood your mind. Fortunately, the report firmly states that there is plenty of land available within urban boundaries. It cautions against further expansion, saying, "Greenbelts and other environmentally sensitive areas must be protected, and farms provide food and food security. Relying too heavily on undeveloped land would whittle away too much of the already small share of land devoted to agriculture."
Where growth must occur outside existing municipal boundaries, the report urges that infrastructure supporting high density housing be established at the outset.
Overcoming NIMBYism
The report also calls out NIMBYism, the "not in my backyard" mentality that prevents multi-storey buildings and other housing solutions from being built. The taskforce recommends creating a more permissive planning and approval system and stronger provincial standards to increase density. They also argue for policy changes to prevent the tactics used by those powerful enough to oppose change.
These recommendations are likely to cause controversy. However, there is growing recognition that diverse housing solutions are necessary to protect the environment, as well as support housing options for young people, newcomers, refugees and the less fortunate.
Doubtless there are other recommendations in this report that will cause concern, such as proposed limits to public consultation. But alternative solutions to the housing crisis are bleak.
Urban Sprawl
John Ibbitson of the Globe and Mail, for instance, recently suggested that the best solution to the affordable housing crisis is more urban sprawl. He dismisses concerns over loss of farmland by arguing that "increased agricultural productivity compensates for land taken out of use for housing."
This perspective is short-sighted. According to food security expert Ralph Martin, there's no guarantee of increased agricultural productivity in the future, as farmers across the world struggle with the effects of our erratic climate. Canadian farmland is vitally important for the future of food security, both nationally and globally. As Martin points out in his rebuttal to Ibbitson, "It is our reasonable service to protect it."
Increasing urban density could be our best chance at protecting farmland. The Ontario Housing Affordability Task Force can be commended for resisting the quick fix approach of urban sprawl. Let's hope our urban neighbours and politicians agree.
---
The CFFO Commentary represents the opinions of the writer and does not necessarily represent CFFO policy. The CFFO Commentary is heard weekly on CFCO Chatham, CKXS Chatham, CKNX Wingham, and CHLP Listowel.