Managing Development for Everybody: Where Does the Buck Stop?
November 15, 2019 | Brenda Dyack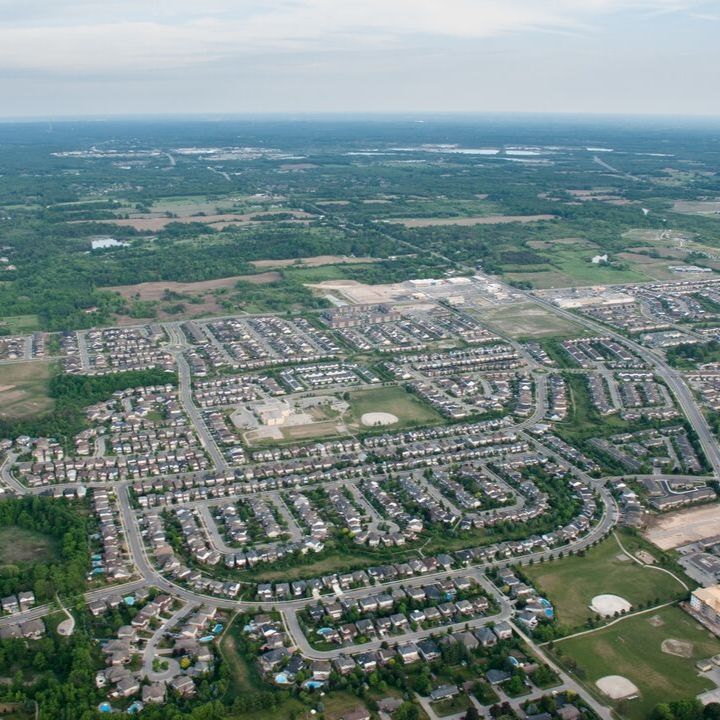 Bill 132, The Better for People, Smarter for Business Act, 2019 has been fast-tracked with standing committee hearings planned for next week.
It is a tall order for any Ontarian to get a grip on the full implications of the proposals in this Bill. Eighty-three Acts are affected, ranging from the Aggregate Resources Act to the Line Fences Act, down to the Nutrient Management Act, the Pesticides Act and the Weed Control Act. Some changes may shift costs and benefits a little, while others may greatly affect what we're used to and what our grandchildren will inherit.
Farm organizations are particularly concerned about changes that will reduce local powers over land management. For example, changes to the Aggregate Resources Act will remove local municipal control over aggregates developments and expansions. Instead, the province will decide when, where, and how deep digging can go. Local zoning by-laws will be inoperative, leaving many communities concerned about protecting the water table from dangerous spills. Another concern for municipalities and their taxpayers is that the cost of road degradation due to truck traffic will no longer be a legitimate reason for refusing a licence for a pit or quarry. 
In the recent Provincial Policy Statement (PPS) review, the Province ranked aggregates development more highly than prime agricultural land preservation and also encouraged aggregates extraction close to where development is booming in Ontario. As we know, this is also where we have much of our best farmland.
What farmers and all Ontarians need are reassurances that the consequences of passing Bill 132 will indeed be "better for people, smarter for business." For us to believe this we'll need assurances:
that there will be increased protections from the effects of proposed pits and quarries on the environment, groundwater, surface water, agricultural resources, and communities, as promised;
that the recent proposed changes to the Aggregate Resources Act and the Provincial Policy Statement regarding aggregates developments will benefit the majority of Ontarians rather than a few mining and development operators;
that all aggregate resources licence considerations will continue to include and honour concerns and information provided by local authorities regarding water quality and quantity impacts; and
that municipalities will receive compensation towards road damages.
If we cannot be reassured of "better" and "smarter" outcomes then we should not agree with the proposed changes. As Ontarians who currently collectively own a sizeable stock of natural resources and benefit from our foodlands, we will be accepting liability for leaving less for the future. The buck will ultimately stop with all of us if Bill 132 including the Aggregate Resources Act changes lead to net loss and damage. 
CFFO will continue our review of these and other proposed changes in Bill 132 in the coming weeks.
---
Brenda Dyack is Executive Director for the Christian Farmers Federation of Ontario. The CFFO Commentary represents the opinions of the writer and does not necessarily represent CFFO policy. The CFFO Commentary is heard weekly on CFCO Chatham, CKXS Chatham, and CKNX Wingham. It is also archived on the CFFO website, www.christianfarmers.org. CFFO is supported by 4,000 family farmers across Ontario.