Ontario's High-Speed Rail
April 27, 2018 | Paul Bootsma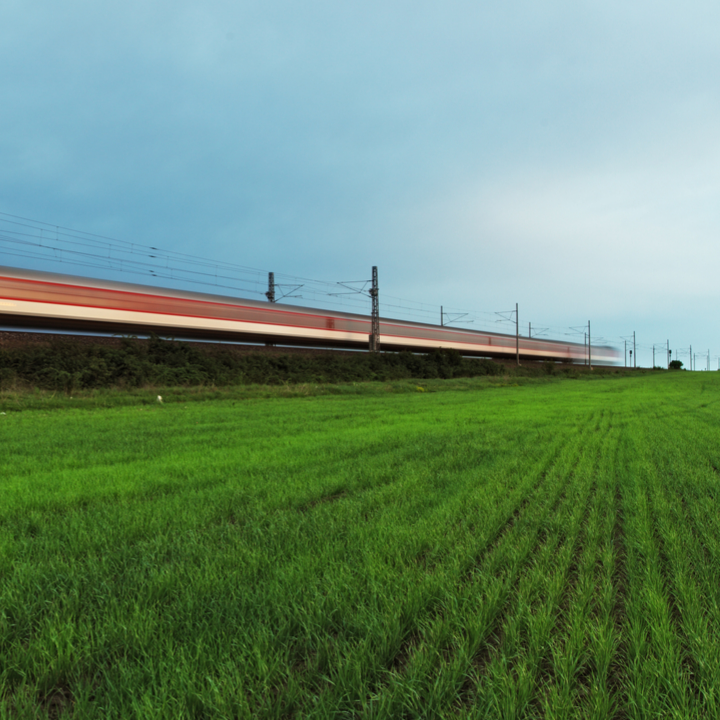 Last year, the premier of Ontario announced plans to build a high speed rail system across Southern Ontario. The plan consists of two phases which, when completed, will connect Windsor to Toronto through Chatham, London, Kitchener, and Guelph. According to the Ministry of Transportation, Phase One (from Toronto to London) is set for completion by 2025. Phase Two (from London to Windsor) is scheduled to be completed by 2031.
Government needs to ensure that there is ample time for study and consultation. The public should have ample opportunities for input into a project that will change the landscape of their communities and, for many, their very own properties. Government will post public consultation dates online. These are anxious times for many of our farming communities along the route. We need time to study current systems in other countries to learn what worked well, what went wrong and where improvements can be made. 
There are still many questions about this project, and the government will need to respond to them before any shovel hits the dirt. These include the overall cost of the project; the process for fair land acquisition and reallocation; the amount of land required to construct the line; the potential barrier to people, traffic and wildlife; and the long-term effect for current businesses and communities.
Other countries have constructed high speed rail systems that have been proven to be successful. Many North American visitors to Europe or Australia speak well of the public transportation systems there. Ours often pales in comparison. We need to keep up with technology as a society as well, like we do on our farms.
During the 2017 CFFO Policy Tour, we asked members to share their concerns about the health of their rural communities. Many farmers across the Ontario voiced concerns about population growth in rural areas. While most saw a need for growth in their neighbouring villages and hamlets, they voiced concerns about non-farming residences scattered across the province's farmland.
Ontario population projections suggest that the province will grow by 4 million by 2041. The High Speed Rail has the potential of drawing the population to already-urban areas instead of increasing sprawl, since there are limited stops for boarding the train. Transit stations in the Greater Golden Horseshoe have density targets. Good planning needs to include density targets for the proposed rail stops, as well.  It is foreseeable that business and industry would intensify close to these stations as well, though it may require legislation.
There is still a lot to be determined about this planned form of transportation and a lot of consulting needs to be done. However, it's possible that this plan may benefit agriculture in the long-term, preserving farmland by keeping development close to urban and industrial centres.
The Provincial Policy Statement for land use planning in Ontario should be used in the planning of this project. In many ways, all of Ontario and its resources could be affected by this project. The real question for all citizens of Ontario should be, "Will the cost of this project bring enough of a benefit to the whole province?" If it only benefits those who build the rail and trains, will it be worth the investment? 
---
Paul Bootsma is Member Relations Manager for the Christian Farmers Federation of Ontario. The CFFO Commentary represents the opinions of the writer and does not necessarily represent CFFO policy. The CFFO Commentary is heard weekly on CFCO Chatham, CKXFM Chatham, and CKNX Wingham. It is also archived on the CFFO website, www.christianfarmers.org. CFFO is supported by 4,000 family farmers across Ontario.