Ontario's Outstanding Young Farmers
September 13, 2019 | Josh Kraemer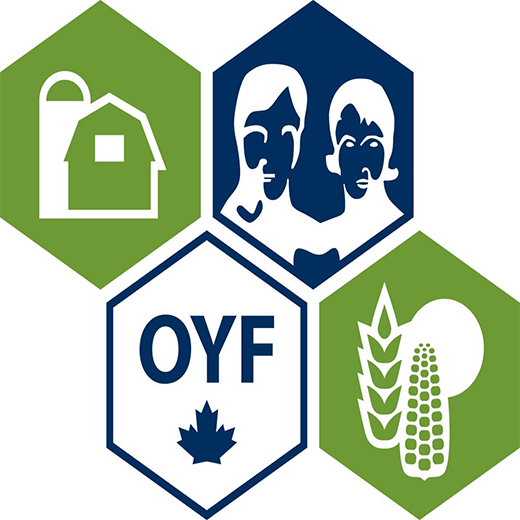 As we approach the latter half of the season farmers will be busy gearing up for harvest. For those that were able to spare a day this past week, Canada's Outdoor Farm Show offered an excellent opportunity to learn about what's currently happening in the industry. Ontario's Outstanding Young Farmers Program offered another excellent opportunity to learn about what the next generation of farmers has in store for the future of the industry.
This year the Outstanding Young Farmers award celebration was held at the Outdoor Farm Show, where the three finalists offered presentations before a panel of judges. This program gives the next generation of farmers a chance to showcase their farm businesses and the innovative ideas they have brought to their operations. Ontario represents one of seven regions that will select a farming couple to move on to the National Recognition Event. Each year two of these seven honorees are selected as Canada's Outstanding Young Farmers.
The Outstanding Young Farmers Award celebrates excellence in agriculture through various lenses, such as innovation, environmental stewardship and financial management, among others. The winners are those who demonstrate this excellence by being progressive in the industry and sharing their farming values beyond just the agricultural community. For these reasons, CFFO is a proud sponsor of this program and is thrilled that all three of this year's finalists are CFFO members. We believe that it is important to support the next generation of farmers and the young leaders paving the way for them.
The Outstanding Young Farmers Program is an opportunity for these young farmers to showcase the great things they are doing within their farm businesses, and the Outdoor Farm Show provides them with a stage to do so. Canada's Outdoor Farm Show is also an opportunity to promote agriculture as a whole. It brings together not only the next generation of farmers, but many of the groups, individuals, and organizations that make up the industry.
The future may not always be certain, but programs like the Outstanding Young Farmers Program can highlight what the next generation of farmers can bring to the table.
---
Josh Kraemer is Research & Policy Assistant for the Christian Farmers Federation of Ontario. The CFFO Commentary represents the opinions of the writer and does not necessarily represent CFFO policy. The CFFO Commentary is heard weekly on CFCO Chatham, CKXS Chatham, and CKNX Wingham.