Planning to Stay Safe on the Farm
March 12, 2021 | Clarence Nywening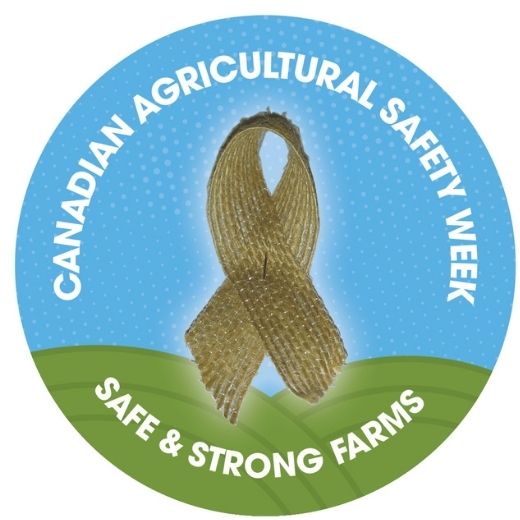 While the COVID-19 pandemic has had terrible consequences, some positives have emerged. One of them is our heightened awareness of the importance of health and safety on the farm.
Next week is Canadian Agricultural Safety Week, and the theme is "Lead an AgSafe Canada." It's a time to reflect on the importance of making sure our families and employees can do the hard work of farming in the safest way possible.
The pandemic added many layers and challenges to accomplishing that goal. Implementing new protocols, buying hand sanitizers, obtaining personal protective gear and maintaining safe distances really changed the way we operate.
Farmers should be congratulated for the way we successfully adapted. As always, when a barrier is put in front of us, we find a way around, over or through it.
Moving forward, I think it will be important to prepare and plan ahead. While we can't predict the future, we can certainly have contingencies in place to be able to handle whatever it throws at us.
The Canadian Agricultural Safety Association, also known as CASA, is a great source of information and training, not only to guard against COVID-19, but also for preventing or avoiding the many other hazards on the farm.
The CASA website has a wealth of programs and educational opportunities, as well as a customizable farm safety plan.
It has tips on how to create a policy statement for health and safety on the farm, assessing risks and identifying hazards. It takes you through developing standard operating procedures and emergency preparedness plans. You'll also find the proper methods for safety training and investigating incidents if they do happen. Finally, it gives advice on how to communicate responsibilities and the critical importance of regularly reviewing and updating the plan.
We are fortunate that, unlike those living through the Spanish flu pandemic a century ago, we have modern technology that allows us access to information on our electronic devices. For example, CFFO has information on our website filled with resources to help farmers navigate the pandemic.
While we know that we need to be vigilant about safety every week, let's commit to writing or revising our farm safety plans next week.
And let's help amplify CASA's messages by participating in its AgSafe Ribbon campaign and using the hashtag #AgSafeCanada on social media posts.
---
Clarence Nywening is Interim General Manager for the Christian Farmers Federation of Ontario. The CFFO Commentary represents the opinions of the writer and does not necessarily represent CFFO policy. The CFFO Commentary is heard weekly on CFCO Chatham, CKXS Chatham, CKNX Wingham, and CHLP Listowel.