Proposed Housing Legislation Overlooks Density
April 8, 2022 | Marie Versteeg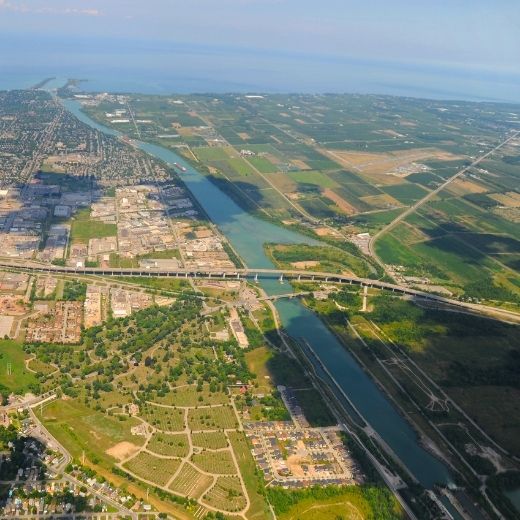 Housing is set to be a key issue in the upcoming provincial election. While there is increasing public support for growing up not out, new legislation fails to embrace the benefits of density.
The More Homes for Everyone Act, released March 30, is a plan to increase the housing supply in Ontario. It has been greeted with mixed reviews.
The bill promises to make good on a number of recommendations coming out of a recent Housing Affordability Task Force report and a Provincial-Municipal Housing Summit. The changes include, among other things, taxing foreign national homebuyers more heavily, cracking down on land speculation, strengthening consumer protections, accelerating planning approvals, and making it easier to build community housing.
What is missing is one of the major – and potentially most effective – task force recommendations: increasing density targets in urban and suburban areas. 
Public Support for Increased Density
In its report, the Housing Affordability Task Force strongly recommended finding new building opportunities within already existing urban boundaries, saying, "Relying too heavily on undeveloped land would whittle away too much of the already small share of land devoted to agriculture."
There has been growing public support for farmland protection and increased urban density in Ontario.  Grassroots movements like Stop Sprawl Hamilton and Stop Sprawl Halton successfully convinced city councils to reject urban boundary expansions onto farmland. Still, the Ford government has been unsupportive of council decisions.
It begs the questions, if government is not listening to the experts or the people, who exactly are they listening to?
Housing a Key Election Issue
Some have speculated that the bill has been designed to court votes in the suburban 905 area of Toronto. As one pundit points out, "There's a real risk for the Tories here: the Greens and the New Democrats have both presented alternative housing plans that are substantially more ambitious than the government's, and the Liberals will be presenting their own sometime in the coming weeks." Time will tell whether people believe the housing crisis is a top election issue or not.
In the meantime, government has promised that this plan is just the beginning. It has committed to a new "housing supply action plan every year over four years" in order to implement more of the task force's recommendations. Whether increased density targets will make it into future legislation remains to be seen.
Solutions to the housing shortage don't need to come at the cost of our productive Ontario farmland. CFFO objected to reduced density targets passed by the Ford government in 2019, and we will continue to encourage government to increase density and adopt other beneficial solutions, such as developing brownfields, in order to preserve our province's precious farmland and natural heritage areas.
---
The CFFO Commentary represents the opinions of the writer and does not necessarily represent CFFO policy. The CFFO Commentary is heard weekly on CFCO Chatham, CKXS Chatham, CKNX Wingham, and CHLP Listowel.