Raising Concerns around Livestock Abattoir Capacity
February 14, 2020 | Clarence Nywening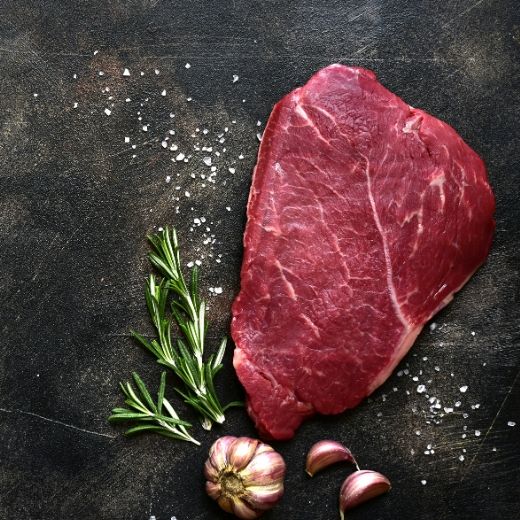 The recent cancellation of Ryding-Regency Meat Packers' licence points out how the current regulatory environment is affecting our livestock producers, and the CFFO has some ideas about how to help fix it.
Our highly integrated livestock industry depends on having all links in the chain running smoothly. When one part of the system is broken, it affects all the other players. These days, livestock producers are really feeling the pain of having not enough places to send their animals.
Some producers are getting discounted prices for animals that are heavy or overweight – something that's no fault of their own. Some are having to transport their animals over long distances to get to an abattoir. Some are even putting their animals down because there's nowhere to send them.
We recognize that our rules around food safety and animal welfare must be strict. As Christian farmers, we participate in upholding the high standards for which our industry is known. We are proud of the excellent quality food we provide to consumers.
But the government needs to respond effectively when meat processing plant licences are either temporarily or permanently suspended.
That's why CFFO has written to the Canadian Food Inspection Agency (CFIA) with an explanation of how these suspensions are affecting producers. We also outlined our animal welfare concerns around longer transporting distances and wait times, as well as the waste of food that results when animals are not being processed.
Basically, we're saying that there has to be some regard for livestock producers when a meat plant is shuttered because of a regulatory infraction. We are asking that the CFIA work with relevant businesses and organizations to make sure producers have timely access to abattoir space at another facility – one that is within a reasonable distance in the event of a temporary or permanent closure.
We're not asking for our food safety and animal welfare rules to be relaxed. We're just asking the CFIA to consider the needs of farmers – the first link in the meat industry food chain.
There's a lot of demand for meat these days, and it's not decreasing. Our producers deserve to be able to run their businesses, be successful and provide consumers with the high-quality product they deserve. I know that, along with the CFFO, many other farm and commodity organizations have raised their concerns. We welcome further conversation with CFIA to resolve these issues.
---
Clarence Nywening is Board of Directors President of the Christian Farmers Federation of Ontario. The CFFO Commentary represents the opinions of the writer and does not necessarily represent CFFO policy. The CFFO Commentary is heard weekly on CFCO Chatham, CKXS Chatham, and CKNX Wingham.