Snow Fleas
March 10, 2023 | Scott Eagan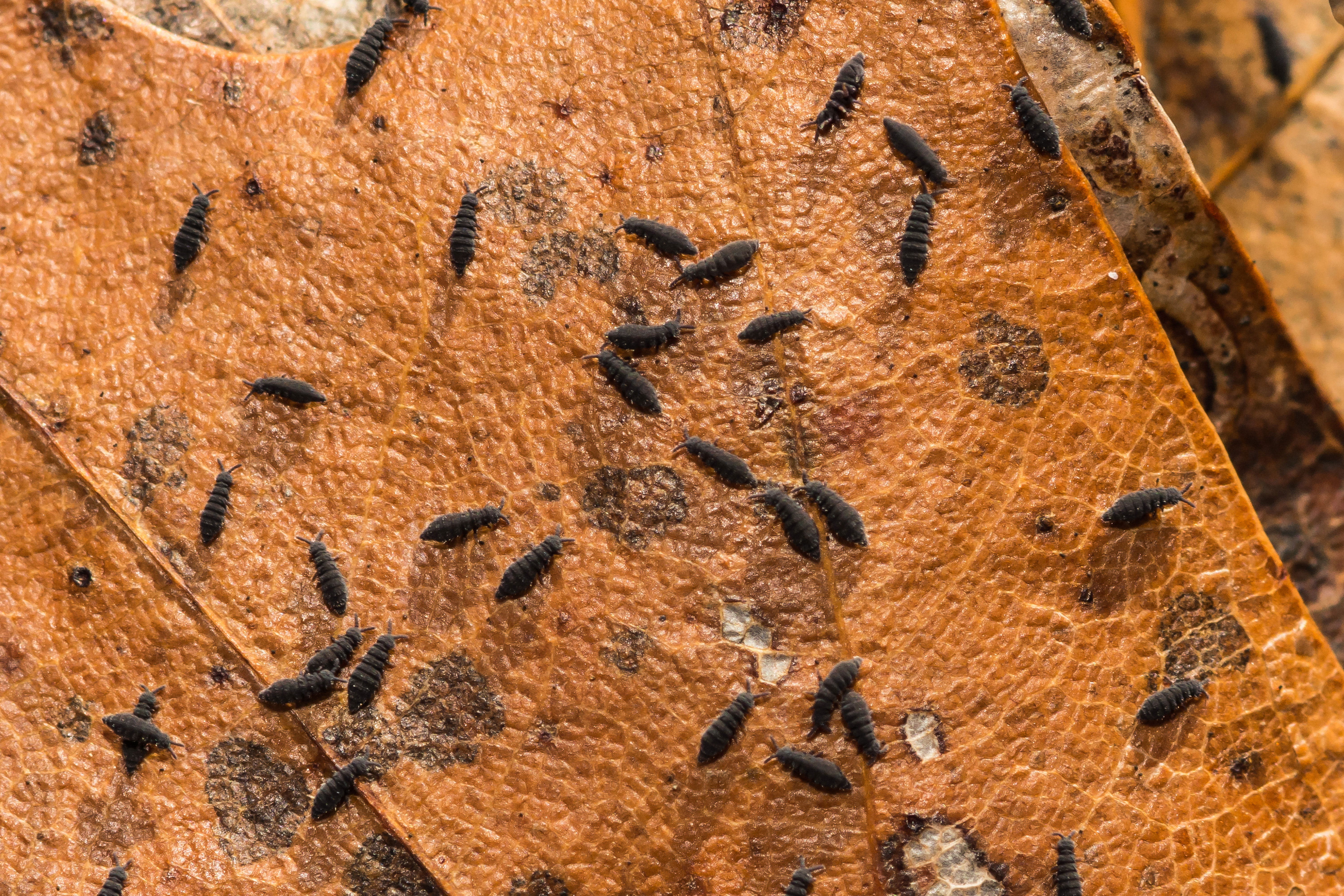 It is the first of March and an early spring phenomenon has begun. Hosts of tiny living specks are inhabiting the deep snow prints of our winter boots.
Years ago, I was told of something called 'snow fleas'- and I rolled my eyes. Something perhaps invented by Robert Service to embellish a northern yarn. Or a hallucinogenic observation of some snow-addled explorer.
Then, one day a trusted neighbour was visiting and excitedly mentioned that the snow fleas were out! I once again rolled my eyes, but replied, "Sure, Giesela, show me some." At once, she led me over near the greenhouse, to where our snowy footprints led to the compost pile. It was about this time of the year – (very) early spring, sunny, and mild.
'There!' she exclaimed, pointing down to ordinary boot prints in the snow. Bending down, it seemed I did see a lot of black specks. 'Look closer!' she invited. I got down on my hands and knees and looked. There they were! Tiny black specks hopping around down in those microclimates of the snow flea world. Where did they come from? What do they eat? How long do they live? Where do they go to? What is their life cycle?
I have not yet 'googled' the 'snow flea' – to find out more about them. Maybe I'll just let them be a spring phenomenon that remains a bit of a mystery and a wonder. But today, I will rest in the delight of little things that bring joy and fascination. What other observations, what other creatures of nature will appear throughout the years? Surely the Lord God has made this world full of surprises, even today. And what must we seem to the lowly 'snow flea'?
In the Madonna House Little Mandate, there is a line that says: Be hidden. Be a light to your neighbour's feet. Usually we look up to find inspiration, to find wonder. But in the case of the little 'snow flea', by looking down, by looking closely at ordinary snowy boot prints in early spring, we might find inspiration at God's creativity and sense of minuscule detail. This has brought a kind of light to my wintry feet and heart, and I hope to you as well. All creatures great and small – the Lord God made us all!
---
Scott Eagan is the Farm Manager of Madonna House Farm. The CFFO Commentary represents the opinions of the writer and does not necessarily represent CFFO policy. The CFFO Commentary is heard on CFCO Chatham, CKXS Chatham, CKNX Wingham, and CHLP Listowel.