The Importance of Grassroots
November 27, 2020 | Paul Bootsma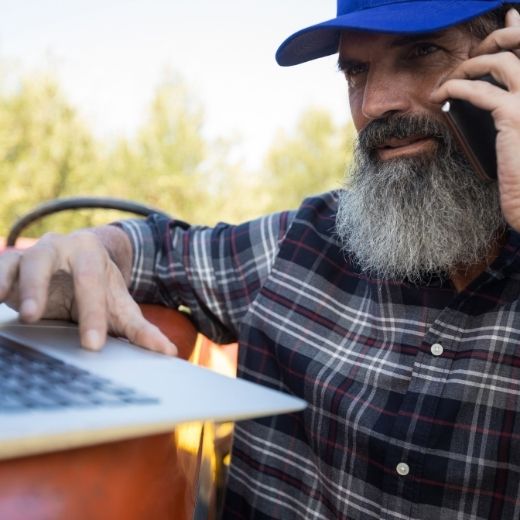 As another year is coming to an end and plans for the new year begin taking shape, it is right to take time to reflect on the past. As mentioned plenty of times, 2020 will be a year to remember. It's been different and perhaps many will want to forget it. However, it happened and we need to learn from it.
Since mid-March all CFFO meetings have been conducted virtually. By now that is normal. During a district meeting last week, one participant pointed out the CFFO is a grassroots-based organization, and member-to-member discussions are at the heart of our organization. As Christians, we are called to fellowship with others, especially in our communities and workplaces.
At the CFFO, we pride ourselves in meeting face to face with our members and guests to discuss the issues of the day. Our annual Policy Tour is one particular example where members give input on policy development, often sharing personal experiences.
Plans for 2021 now involve virtual meetings, both at the federation and district levels. This means that we need to learn how to communicate during this style of meeting and be able to share the same information that we would when sitting around a table.
These virtual meetings do offer some benefits. People from across the province can join in on the same conversation, which tells us a lot about geographical differences and their effect on farming. Also, people who may have never attended the same in-person meeting, now have the opportunity to "meet" online. Plus, we have the opportunity to join in on meetings without having to travel, which is especially nice in winter.
We are reminded that for some time, even into the festive season, we may be limited in our ability to socialize, making this a more difficult time of year. This also applies to organizations, as well. Often it is during organization events that we get our social fill.
This is an opportunity to encourage others and remind them that there is a community around that does care. There are many ways to communicate other than personal visits. We need to use these new tools to protect each other's mental wellbeing and add joy to life.
We need to remember our neighbours, friends and family and keep in contact with them during this unusual time in our life. Looking ahead to next year, we hope for lots of communication in whatever form is available.
---
Paul Bootsma is Field Services Manager for the Christian Farmers Federation of Ontario. The CFFO Commentary represents the opinions of the writer and does not necessarily represent CFFO policy. The CFFO Commentary is heard weekly on CFCO Chatham, CKXS Chatham, CKNX Wingham, and CHLP Listowel.