Time for Consistency in Treating Temporary Foreign Workers
April 16, 2021 | Ed Scharringa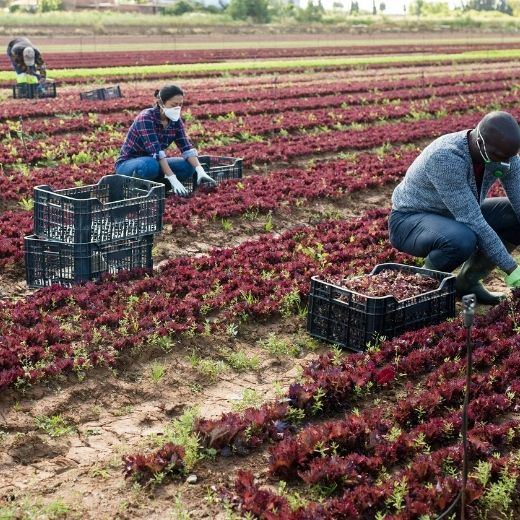 As the pandemic rages on, the need for clarity and consistency in the way farmers and temporary foreign workers are treated is critical. 
Since last spring, when COVID-19 became a global phenomenon, we've all learned a lot about keeping ourselves, our neighbours and our workers safe from the disease.
Many farm organizations have worked with governments and public health units to develop protocols and requirements that keep workers safe while allowing us to get on with the job of producing much-needed food.
We have also received some essential support for making necessary changes, and found some flexibility in accommodations for workers coming from other countries.
In February, for example, the federal government provided $2.18 million to KAIROS to work with partners to support temporary foreign workers in Ontario and the Maritimes with information and resources regarding the pandemic. This month, the Ontario government announced another $10 million in support for farmers to buy personal protective equipment and other products to keep their workers safe.
The rules around quarantines for people coming into Canada were adjusted so that workers who test negative and are asymptomatic at the airport can be privately transported directly to quarantine on the farm where they will work.
The recognition of what we need as farmers to keep our businesses working is appreciated. Unfortunately, not all public organizations are functioning under the same rules, and in Haldimand-Norfolk, especially, there's a disconnect.
Farmers there protested on March 23rd against rules that the local medical officer of health was enforcing that go well beyond what's required in the rest of the province. For example, there can be no more than three workers per bunkhouse in quarantine, regardless of its size. The federal requirement is to maintain the usual two metres' distance.
The new orders were sent out on March 14th for implementation on March 15th.
While we completely support the requirements to keep our workers safe, there needs to be some fairness and consistency across the province in how we achieve that. We all understand the need for strict safety protocols, but even the mayor of Haldimand-Norfolk, who's also the chair of the local board of health, sided with the farmers on this one.
We hope and pray that there can be a speedy resolution to these issues. Farmers' ability to continue their critical roles in producing fresh, high-quality food depends on it.
---
Ed Scharringa is Board of Directors President of the Christian Farmers Federation of Ontario. The CFFO Commentary represents the opinions of the writer and does not necessarily represent CFFO policy. The CFFO Commentary is heard weekly on CFCO Chatham, CKXS Chatham, CKNX Wingham, and CHLP Listowel.