Anastasia's Domain, Alexandria
New farmers Victor and Julia Brassard left city life in Montreal in 2016, when they purchased a fifty-acre farm in eastern Ontario.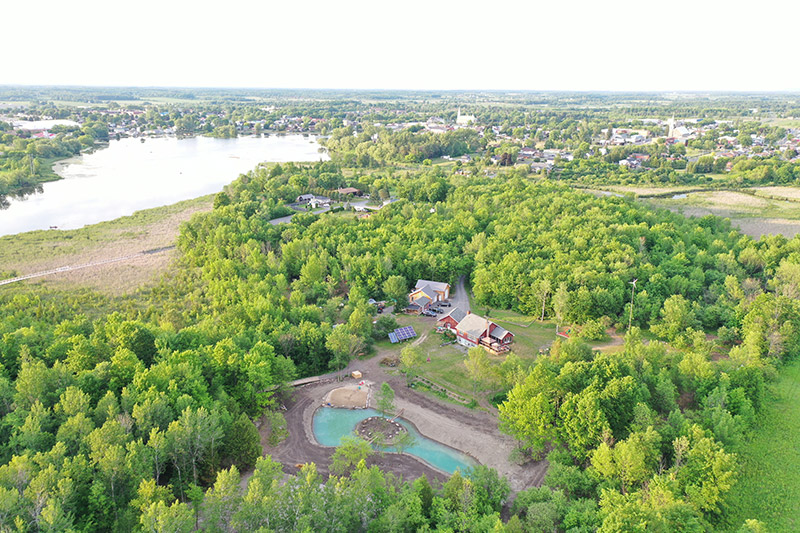 The farm is a five-minute walk from downtown Alexandria and is surrounded by 1000 acres of publicly-owned park meadow, forest and wetlands. There's a public boardwalk right on the edge of their property, which suits the couple perfectly: Their dream is to open the farm to others who want to learn about sustainable farming and homesteading.
To date, the Brassards keep bees, chickens and rabbits. They also maintain gardens and an apple orchard. They originally discovered about 150 apple trees when they first arrived on the property and later found another hundred or so in rewilded bush. They decided to keep some areas as a natural orchard.
Four years later, working with nature is still top of mind as they explore the property's potential. With every decision, Victor asks, "How can what I do be sustainable, and how can I help others?"
Victor spent several years working in various sectors, from missions to business, before starting the farm. He continues to operate a shipping company in Montreal. Julia is an engineer.
"We're fortunate because we didn't need this as a source of revenue," Victor explains. This gives them the ability to try new things on the farm. "As my business advisor tells me, 'It's not trial and error – It's experimental development!"
Victor's first passion is beekeeping. He poured hours and hours into research before they caught their own swarms three years ago. That first year, they started out with nine hives, but lost six over the winter.
"I sat in front of my dead colonies and felt real remorse," Victor reflected. "What was I doing?"
But they didn't give up.
The second year, they expanded to thirty colonies and extracted 3,000 pounds of honey, but they still ended that winter with only two live colonies. Victor continued his research. He now credits the work of Thomas D. Seeley, a world-renowned expert, for the changes he's made since then.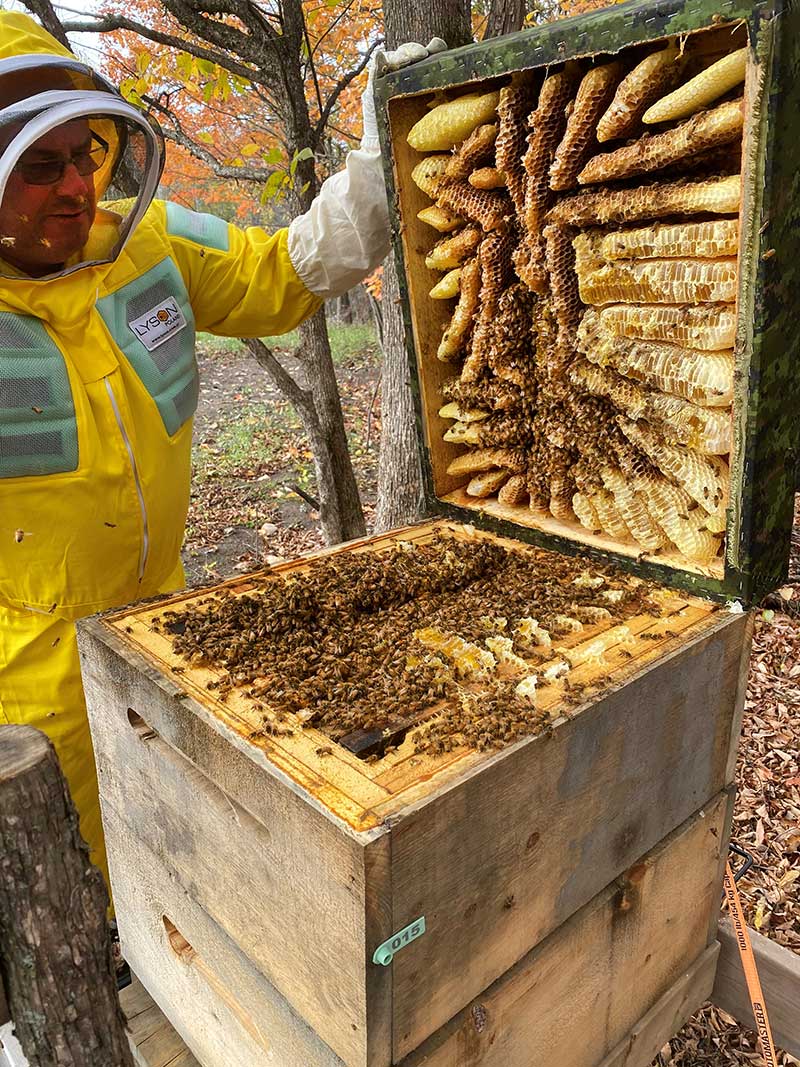 Taking cues from wild honey bees, Victor built his own hives, which are higher from the ground than standard industry hives. They also have thicker walls and mimic the dimensions preferred by wild honey bees, which tend to seek out holes in trees with a capacity of around 70L and openings of about four inches in diameter. He leaves the hives' two bottom boxes alone and will extract honey only from a third box on top.
His hives are also spread out across his property, along a winding, five-kilometre trail that Victor affectionately calls his "bee highway." The bees can take advantage of the natural areas bordering the farm, which gives them plenty of space to roam.
"This year, the concept of social distancing really hit home," Victor comments. "Animals practice that in their own environment naturally."
Victor, like most beekeepers, is fascinated by the way bees work as one body. "They operate in a collective, it's a living organism. One colony is like one animal. And I'm operating in the collective – I'm a co-creator."
This approach to co-creativeness is at play in other areas of the farm, too, where the Brassards are hard at work on new projects. So far, they've put in an irrigation pond to support their gardens, a greenhouse to provide fresh food for their rabbits in winter, and a sawmill to cut wood from the bush for their hives.
They've also built a cookhouse and some bunkies for guests who want to come and learn more about sustainable farming. They already have a few regulars, friends and family who come and help out on the farm. Victor and Julia also have a burgeoning farmgate business, selling honey, eggs, chicken, rabbit and preserves.
Julia and Victor have a blended family of seven children, six of whom are grown. Their youngest, four-year-old Anastasia, is the farm's namesake, which they've titled Anastasia's Domain.
"Anastasia means new life," Victor explains. The idea of new life ties in closely with their purpose on the farm. "We have all kinds of things growing here, and I have the opportunity to co-create. We can carve it into something sustainable that gives life."
Originally written for the Christian Farmers Federation of Ontario, 2021.