Balancing the Risks: Production and Pollution
July 29, 2022 | Suzanne Armstrong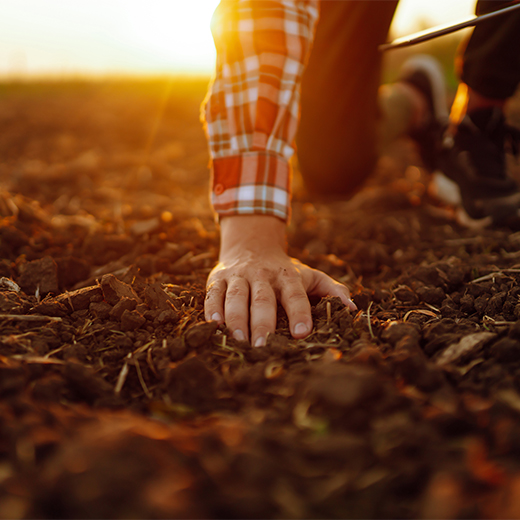 The federal government has set a national reduction target for emissions coming from the use of nitrogen fertilizer to 30 percent below 2020 levels by 2030. The government is currently consulting on recommendations for how best to achieve this goal, but not on the goal itself.
Many agriculture ministers were hoping that this goal was still open for discussion at the Federal-Provincial-Territorial Agriculture Ministers' conference recently held in Saskatchewan. As noted in a recent article, Ministers from Alberta, Saskatchewan and Ontario released statements indicating disappointment in the lack of further consultation on the target.
Some critics of this target have pointed to two recent global examples as cautionary tales of the potential impact of environmentally motivated policies that significantly disrupt agriculture and the food supply: Sri Lanka and the Netherlands. In the case of Sri Lanka, a sudden ban on imports of synthetic fertilizer reduced crop yields and contributed to already significant economic problems in the country. In the case of the Netherlands, agriculture-focused nutrient regulations include requirements to directly reduce farm livestock numbers, putting farm viability at risk.
There are significant differences between these examples and the situation in Canada. Still, this Canadian environmental target is coming in a context of already high fertilizer prices, exacerbated particularly for eastern Canadian farmers who rely heavily on imported Russian fertilizer, now under an added 35% federal tariff. Farmers are justifiably concerned about what these two fertilizer-focused policies together may mean for access to and the cost of fertilizer going forward, which will have implications for productivity and farm profitability.
How much impact this may have is up for debate. Fertilizer Canada commissioned a study that claimed a likely $48 billion dollar impact over eight years across Canada from the federal emissions target. Scholars from the University of Guelph dispute this claim, noting that many factors come into play in the relationship between fertilizer application rates, yields and net income for farmers.
In a recent article, Ralph Martin, retired professor from University of Guelph, argues that the federal targets are achievable, especially with emphasis on the "right rate" aspect of 4R Nutrient Stewardship. He further recommends that government incentives could be based on rewarding farmers who can reduce their nitrogen fertilizer to crop yield ratio.
The CFFO wants to see a focus on win-win solutions that ensure productivity and farm profitability continue while finding ways to increase efficiency in the use of synthetic fertilizer and effective use of alternative nutrient sources. Both industry and government recognize the value of 4R Nutrient Stewardship. Increased uptake of these principles on more acres across the country offers the potential to significantly contribute to emission reduction targets. Higher uptake of new methods and technology such as split application or enhanced efficiency fertilizers will also make a difference.
It is not yet clear if or how the government plans to support farmers in making changes over more acres within a short period of time. The question is, is the government genuinely concerned about balancing environmental and productivity goals? If so, they need to allow farmers the flexibility to find solutions that work for them and their farming situations.
---
Suzanne Armstrong is Director of Policy & Research for the Christian Farmers Federation of Ontario. The CFFO Commentary represents the opinions of the writer and does not necessarily represent CFFO policy. The CFFO Commentary is heard weekly on CFCO Chatham, CKXS Chatham, CKNX Wingham, and CHLP Listowel.