Bill 216 Food Literacy for Students Act: Can We Make It More than a Cooking Class?
January 15, 2021 | Marie Versteeg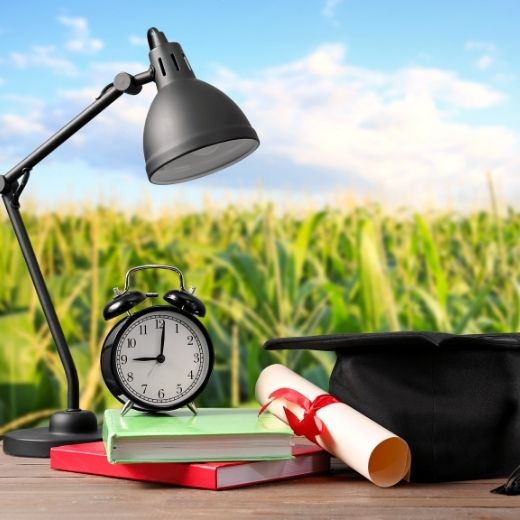 This week, CFFO lent its support to Private Member's Bill 216 Food Literacy for Students Act, 2020. The Act was introduced last fall by MPP Daryl Kramp. The Bill proposes that food literacy curriculum be included in Grades 1-12, and that these courses must be completed in order to receive a high school diploma.
The Bill has already passed second reading with all-party support, and it is now under review by the Standing Committee on the Legislative Assembly. It seems likely that food literacy classes could soon become a fixture in the Ontario curriculum.
This Bill is promising, though it's too early to tell for sure what food literacy education might mean for Ontario's agri-food industry.
Notably, the Bill is a proposed amendment to Part XIII.1 of the Education Act, which addresses student health. This section covers items such as nutritional requirements for cafeteria food and concussion protocols, so food literacy education is certainly being framed as a health issue.
Nutrition is a fundamental part of food literacy, but CFFO strongly supports a holistic approach to food literacy education that also includes issues like food safety, food security and food systems, to name just a few.
The trickle effect of a such a comprehensive program for all Ontario youth could lead to broader public understanding of agriculture, but it will depend how new curriculum is developed. If the end result is simply a reheated version of home economics classes, the impact may be minimal. 
But we see potential for something more comprehensive because the bill specifies that students should be given experiential learning including "opportunities to grow food, prepare food and learn about local foods."
With a mandate like that, farming should come up somewhere in the curriculum. We could see many opportunities for those involved in the local food movement and agricultural advocacy to inform and educate Ontario youth. For example, AgScape already promotes agricultural education resources that track alongside provincial curriculum.
Added to that, several colleges and universities (such as Niagara and Fanshawe, for example) have been building agri-food-related programs in response to the employment needs of the sector. With an educational emphasis on food literacy on the horizon, we could see a wave of students interested in pursuing careers in agriculture and agri-food.
Of course, all this will take time: The Bill needs Royal Assent, curriculum needs to be developed, students need to discover a love for food, and the industry needs to show them where the opportunities are.
For now, it's encouraging to know that there is all-party support for the simple idea that everyone ought to know where their food comes from, how to grow it, and how to prepare it. That definitely feels like a step in the right direction.
---
The CFFO Commentary represents the opinions of the writer and does not necessarily represent CFFO policy. The CFFO Commentary is heard weekly on CFCO Chatham, CKXS Chatham, CKNX Wingham, and CHLP Listowel.