CFFO Scholarship for Students in AG
July 3, 2020 | Marie Versteeg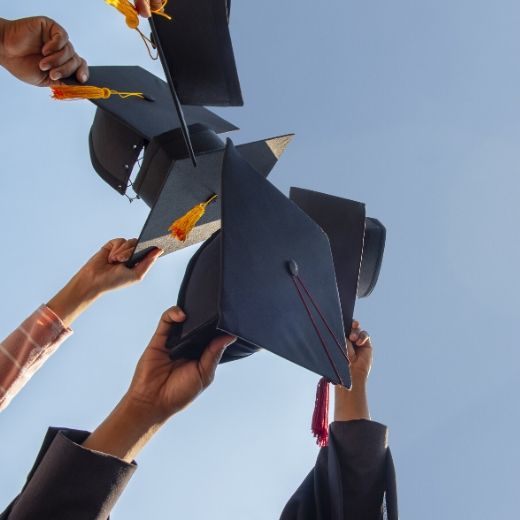 The CFFO believes in supporting the development of leaders in Ontario agriculture. That's why we support programs like the Advanced Agricultural Leadership Program (AALP) for primary producers and other professionals working in the agriculture industry.
But we also believe in supporting the future leaders of Ontario agriculture. That's why the CFFO has revitalized our Scholarship Program for 2020, awarding up to $10,000 annually.
Children and grandchildren of CFFO members can apply to receive one of four $2,500 scholarships. The scholarship is open to qualifying applicants registered for full-time studies in an agriculture-related program in Ontario this fall. 
The deadline to apply is July 30th. If you know someone who is entering an agriculture-related program this fall, let them know that they can learn more at www.christianfarmers.org/scholarships.
Several of our districts also offer scholarships to the children and grandchildren of district members. Contact the CFFO if you'd like to learn more about district scholarship opportunities, as well.
Like just about everything else right now, post-secondary education will be very different this year. Most students will be required to do their coursework online.
There was some speculation that enrollment numbers would decline sharply as a result of COVID-19 restrictions. For an industry like agriculture, which already suffers from labour shortages, a decline in the number of future graduates could be cause for serious concern. Fortunately, many Ontario universities are reporting strong admission acceptance rates so far.
A lot can happen between now and September, but currently, it looks like young people are still determined to pursue higher education, despite the pandemic.
The purpose of our own CFFO Scholarship Program is to encourage students specifically studying in agriculture- and agri-food-related fields. We believe that solid academic training is a major factor in the emergence of effective members of any profession, and modern agriculture is no different.
---
Marie Versteeg is Communications Manager for the Christian Farmers Federation of Ontario. The CFFO Commentary represents the opinions of the writer and does not necessarily represent CFFO policy. The CFFO Commentary is heard weekly on CFCO Chatham, CKXS Chatham, and CKNX Wingham.