Election Issues: Looking for Environmental Win-Wins
May 6, 2022 | Frank Hoftyzer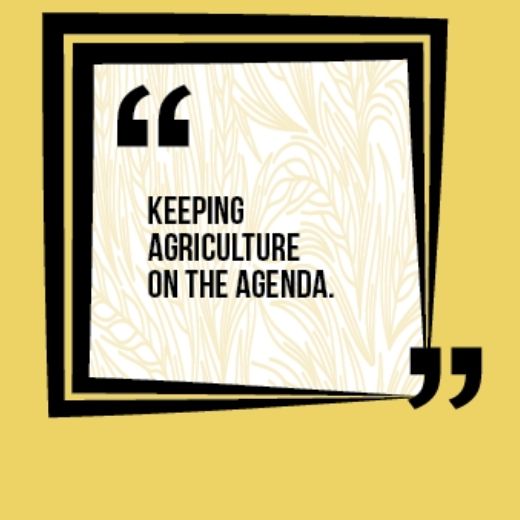 With election campaigns in full swing here in Ontario, farmers have one more task on their endless planting season list – deciding who will get their vote. The CFFO wants to see agriculture on the agenda this campaign season.
What's the Issue?
With inflation and the coming food shortages this year, it will be more important than ever to seek candidates who are committed to environmental goals for agriculture that also increase production.
Why does it matter? Farmers know that they need to strengthen productivity to meet the global demand for food, as well as government expectation for export. This was a concern our members raised even before the war in Ukraine began. At the same time, agriculture has a lot of potential to contribute environmental goods and services, and most farmers are committed to that goal, too. The main question is, how can they achieve both?
Environmental stewardship was a major talking point this winter when CFFO sought member feedback on the election issues that matter to them. Members are concerned about whether government's environmental goals can support farmer's productivity goals, instead of working against them.
What Does CFFO Want to See?
Government should focus on areas that are "win-win," benefitting production and the environment. For example, beneficial practices like cover cropping can improve soil health and reduce nutrient use while also contributing to better yields. The problem is that some beneficial practices (also like cover cropping) can be expensive to implement and challenging to manage. Government grants and access to extension can help support farmers who want to participate in win-win stewardship practices.
Other government policies, such as carbon pricing, may support important environmental goals, like reducing greenhouse gas emissions, but they currently have an outsized cost for farmers. The CFFO is looking for policy that will keep carbon pricing costs low for essential farming activities – at least until alternative technologies are accessible to the average farmer.
What else are we looking for in party platforms?
CFFO has also been hearing concerns from our members that environmental goals seem to be a moving target. We need established baselines of environmental farm practices so that farmers can demonstrate the benefits of these practices and better track our success.
The bottom line is that we're seeking policy – and politicians – that focus on production and environmental benefits together. 
For more information on Keeping Agriculture on the Agenda, please visit www.christianfarmers.org/Election2022.
---
Frank Hoftyzer is Board of Directors Vice-President of the Christian Farmers Federation of Ontario. The CFFO Commentary represents the opinions of the writer and does not necessarily represent CFFO policy. The CFFO Commentary is heard weekly on CFCO Chatham, CKXS Chatham, CKNX Wingham, and CHLP Listowel.