Food Production Isn't Optional
February 4, 2022 | Suzanne Armstrong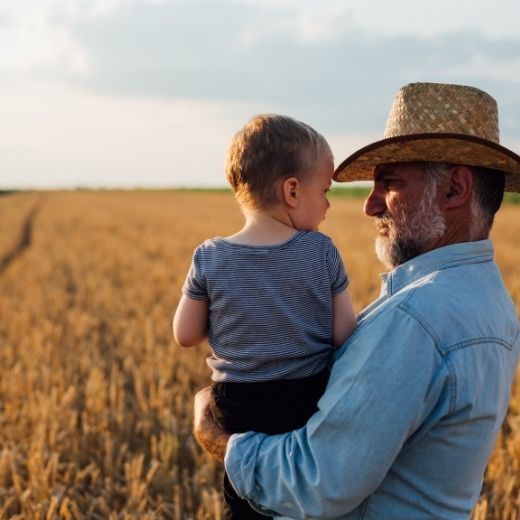 The recently released Guelph Statement opens with the government's vision of Canada's agriculture sector: "Canada is recognized as a world leader in sustainable agriculture and agri-food production." But what does this word "sustainable" mean?
We may get some idea from a recent announcement that Canada has now joined the Coalition on Sustainable Productivity Growth for Food Systems and Resource Conservation. Otherwise known as the SPG Coalition, partnering countries, businesses and organizations, commit to "accelerating the transition to more sustainable food systems through agricultural productivity growth."
Because so many have enjoyed food security for so long, it often feels that the public and politicians take for granted that food will be available. Farmers know how much work and ingenuity goes into putting that food on the table year in and year out, despite all the risks and variables that come into play.
Farmers Bear Burden of "Sustainability" Expectations
Sometimes it feels like the word "sustainable" is used in an attempt to burden farmers with more environmental responsibility. However, the SPG Coalition backgrounder includes this call to action: "Link conservation and climate goals with productivity goals to help ensure that conservation and climate action does not reduce food production, increase food insecurity or grow farmer poverty."
This is a clear reminder that we need a balance. We cannot increase productivity at the expense of conservation. Neither can we improve conservation at the expense of food productivity or farmer income. We need to be able to produce food sustainably.
Toward a Better Definition of Sustainability
There's that word again. What does "sustainable" really mean? At its basic core, sustainability means that if we do the right thing now, we are looking after both the needs of today and the needs of tomorrow. That is a good measure of what is sustainable.
Sustainability ultimately comes back to the principle of stewardship. Use what you have wisely. Take your responsibility to others seriously. Those "others" include the people who work to grow food and the people who eat it. They include people in our homes, our communities, around the world, and also those who will come after us. The value we place on our food is closely tied to the way we care for our land, our soils, our plants and animals, genetics, and all our limited natural resources. This matters to us today and to generations long into the future. We need care for nature and produce food.
When we do the right thing, we look after both today and tomorrow, and our basic needs can be met.
"But seek first the Kingdom of God and His righteousness, and all these things shall be added to you" (Matt 6:33).
---
Suzanne Armstrong is Director of Policy & Research for the Christian Farmers Federation of Ontario. The CFFO Commentary represents the opinions of the writer and does not necessarily represent CFFO policy. The CFFO Commentary is heard weekly on CFCO Chatham, CKXS Chatham, CKNX Wingham, and CHLP Listowel.