Regenerative Agriculture: Worth Looking Into
May 21, 2021 | Clarence Nywening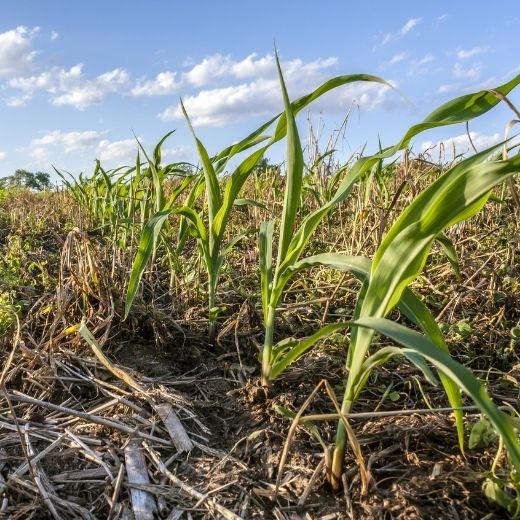 We all know that there are almost as many ways of approaching farming as there are farmers. We like to listen and learn about new production methods, equipment and technology, and we often adopt the ones that fit.
Recently, there has been a lot of interest in regenerative agriculture. It's a way of farming that takes environmentally sustainable principles that we've adopted for decades and amplifies them so that we're actually contributing to the planet's health and biodiversity.
Basically, regenerative agriculture is a holistic approach that encompasses supporting the water cycle; keeping the ground covered year-round; restoring good soil health; avoiding fertilizers, pesticides and herbicides; incorporating multiple species of livestock on pasture and increasing the diversity of crops.
It's not an easy or quick fix approach. The idea is to build the resilience of not only farms but farmers as well, by reducing input costs and supporting the economic health of the operation. And it's getting lots of attention from farmers around the world, as well as global companies that buy farm products for ingredients.
Most recently, PepsiCo announced that it would encourage regenerative agricultural practices across seven million acres of land by 2030. It also pledged to sustainably source all its ingredients and focus its attention on small-hold farmers – especially minorities and women. The goal is to reduce greenhouse gas emissions by at least three million tons by 2030. Other companies like Danone and General Mills have similar programs and goals.
Ecosystem service markets are also emerging, in which farmers are paid for conservation practices that have a positive effect on soil health, water quality, flood prevention, and so on. We have a similar program in Canada that provides funding for ecosystem services called Alternative Land Use Services (ALUS). While these are still fairly new, they are growing and could provide an additional revenue stream for farmers who want to go there.
We at Christian Farmers have known for a long time about how we have to not only pay attention to our ecosystems but also nurture them by working with, not against, nature. We even have a new digital application that helps farmers choose the best agronomic management practices for their operation and documents what they've used year over year. It's called Resilient Fields, and we'll be launching it this summer.
It's an exciting time in farming, especially when we can contribute to our industry's success while producing high-quality food and stewarding our farms.
---
Clarence Nywening is Interim General Manager for the Christian Farmers Federation of Ontario. The CFFO Commentary represents the opinions of the writer and does not necessarily represent CFFO policy. The CFFO Commentary is heard weekly on CFCO Chatham, CKXS Chatham, CKNX Wingham, and CHLP Listowel.