Christian Farmers Federation of Ontario Once Again Partners with Foodgrains Bank to Help End Global Hunger
November 24, 2022 | Winnipeg, MB/Guelph, ON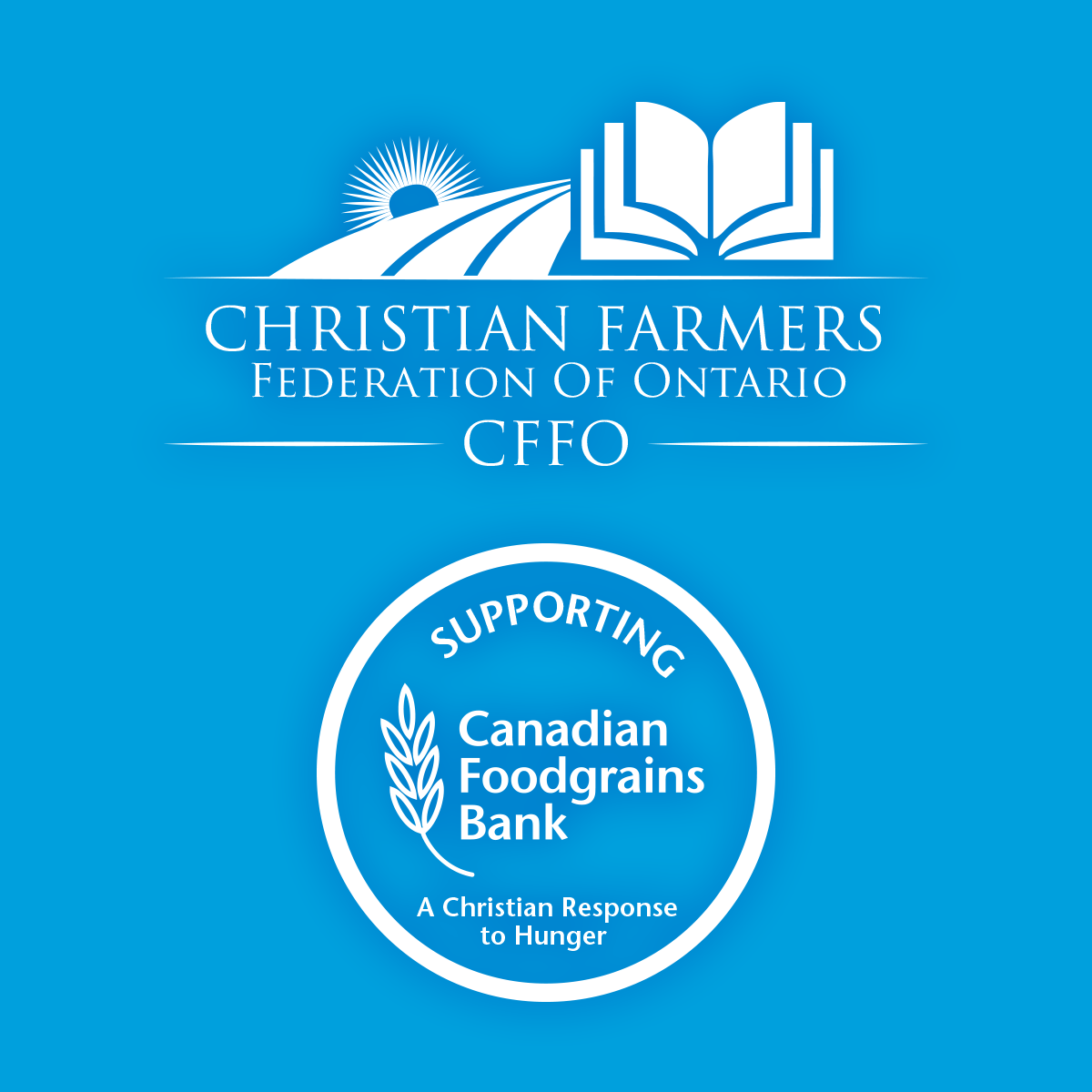 This giving season, Christian Farmers Federation of Ontario (CFFO) is once again offering supporters a one-to-one fund match in partnership with Canadian Foodgrains Bank.
Between Nov. 29 and Dec. 29, 2022, any donations made to the Foodgrains Bank as part of the CFFO Giving Tuesday campaign will be matched by the Federation dollar for dollar, up to $10,000.
With as many as 828 million people dealing with acute food insecurity and several regions sitting at the precipice of famine, this campaign comes at an important juncture. The monies raised will provide emergency food for families affected by crises like violent conflict or natural disaster or supporting families with long-term agricultural programs to help lift families out of poverty.
CFFO Board of Directors President Ed Scharringa says donors were so generous last year that the Board's original match was upped to $15,000, with the 2021 campaign raising $48,110. "I really believe this partnership with the Foodgrains Bank is one of the best examples of charitable giving we can do as Christian farmers," says Scharringa.
For almost 40 years, the Foodgrains Bank has been on a mission of ending global hunger through its 15 Canadian churches and church agencies that work together with locally-based partners around the world providing programs in over 30 countries. Foodgrains Bank Executive Director Andy Harrington says last year's campaign, which raised over $48,000 was a success on many levels and he's encouraged by the partnership.
"We so appreciate this partnership with CFFO which has engaged people in our mission to end world hunger," says Harrington. "Since our inception, the Foodgrains Bank has been strongly supported by Canadian farmers. And last year's campaign showed how dedicated the Christian farming community in Ontario continues to be in the mission of ending global hunger."
"As the Horn of Africa grapples with the hunger crisis and many more around the world struggle to thrive and get enough to eat each day, we're grateful that this community is seeking to be generous again this year."
To donate by Dec. 29, 2022, you can visit foodgrainsbank.ca/cffo
---
For more information or to arrange an interview, please contact:
Brittney Krueger, Marketing & Communications Manager, Christian Farmers Federation of Ontario
brittney@christianfarmers.org
or Gaylene Dempsey, Senior Communications Officer, Canadian Foodgrains Bank
gdempsey@foodgrainsbank.ca
About Canadian Foodgrains Bank
Canadian Foodgrains Bank is a partnership of 15 churches and church agencies working together to end hunger. In the 2021-22 budget year, the Foodgrains Bank provided $52.5 million of assistance for 939,447 people in 34 countries. Canadian Foodgrains Bank programs are undertaken with support from the Government of Canada provided through Global Affairs Canada. Assistance from the Foodgrains Bank is provided through its member agencies, which work with local partners in the developing world.  
About Christian Farmers Federation of Ontario (CFFO)
The Christian Farmers Federation of Ontario (CFFO) is an Accredited Farm Organization representing the interests of over 4,000 farm families in Ontario who are called to the vocation of farming. CFFO policy promotes economically, socially, and environmentally sustainable farming, advocating that farmers receive fair return for their production and stewardship efforts.