An Unconventional Approach to Succession Planning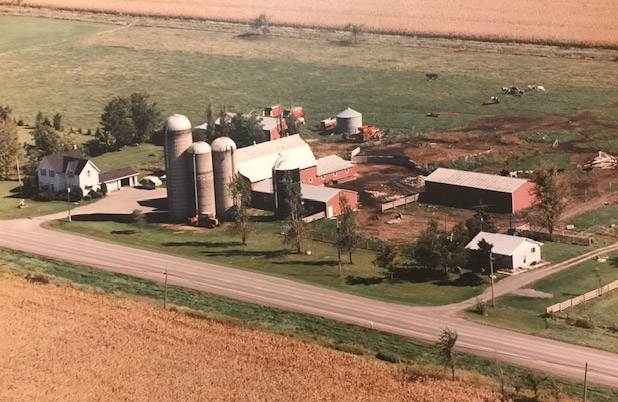 Brian and Elisabeth Vandenberg have a passion for supporting young people in agriculture, but all four of their grown children have pursued careers outside the industry. That's prompted them to take the unusual step of entering a succession plan with a young couple outside their own family.
Brian and Lis have farmed their 265-acre dairy farm near Winchester, about half an hour south of Ottawa, for nearly thirty years. They met Eric and Linda through a mutual contact.
"God has a hand in everything we try to do," says Brian. "We were seeking and they were seeking. Right off the bat, we hit it off because we both had the same vision. We were looking for a young couple to take over the farm, and Eric may never have been able to realize his dream without this opportunity."
Still, it took time to discern whether it was a good fit for both couples and whether the finances would be sustainable. Brian and Lis had been looking for potential young farmers to take over for a few years before meeting their current successors.
"Even though you have a passion, there are other skills needed," Brian says. "So we had to cross those bridges." All told, it took five years to settle their farm transition agreement.
The first step in the process was to establish foundational principles. The biggest one was recognizing that numbers don't lie. Both parties had to live by the numbers.
"There were times when either of us could have said that it's not going to work, and those were scary moments," reflects Brian. "Agriculture always changes, but it has a really strong way of sustaining itself. We believe it's going to work because we both want to make it work for each other."
Another major foundation principle for both parties was trust. Both couples share in the Christian faith, which was the basis for the trust they've built over the past few years.
As part of the transition plan, Brian and Lis incorporated the farm and sold shares to their new partners. Gradually, Eric and Linda took over management of the farm, and Brian and Lis moved off the farm.
The learning curve was steep, and not just for the couples involved in the transition. Setting up a transition plan for a non-family member is nearly unheard of in the industry.
They also had to sell ten percent of their quota back to the dairy board because the transfer was going to non-family members. Then there were complications with the Canada Revenue Agency.
"Was it difficult? Yes. On both parties," Brian admits. "But if I had to do it over again, I would probably follow the same process." Brian and Elisabeth see some beautiful things that came out of the decision to partner with non-family members. One is the relationship they have built with Eric and Linda. They see themselves thirty years ago, and they are delighted to watch the farm being taken to a new level.
Brian also appreciated the opportunity to be able to step back gradually from running the farm business. He had been warned by fellow livestock farmers that it can feel like you're missing a part of you when you're no longer caring for animals. The slow pace of the transition has enabled him to move forward without missing the farm.
"We also enjoyed getting every other weekend off," he quips.
But Brian wasn't done with his role in agriculture. With fewer on-farm demands, he was able to look into other aspects of agriculture that have always interested him.
In 2019, Brian and Lis took over Desormeaux Meats, an abattoir and butcher shop in nearby Crysler. They are among the first in a regional trend of farmers who are purchasing abattoirs. Many of them are doing it because they want to expand their operations but can't get enough access to local processing facilities.
Brian doesn't need the facilities for his own operation, but he's similarly interested in strengthening local food production. They didn't need the abattoir in order for the succession to be viable, either, but it has enabled Brian and Lis to remain engaged in agriculture and their community.
The meat processing industry in Ontario is notorious for its regulations and restrictions, but Brian and Lis tackled the project with the same resolve that saw them through their farm transition.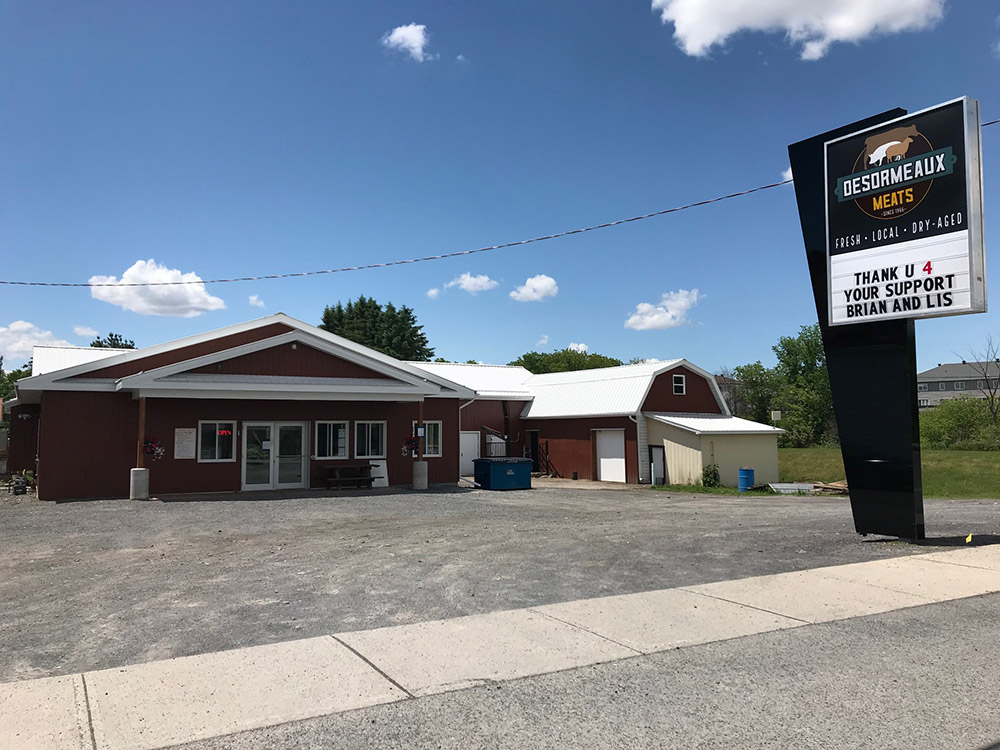 "I have a passion for the younger generation," says Brian. "At the abattoir, I have seven employees who would never have had this opportunity if I didn't take this project on. It blesses me so much to watch them develop and use their creativity to be such a blessing to the community. And here again, I see this young couple taking the farm over and being a blessing to the church community, being a blessing to their friends, and to businesses in the area."
Brian reflects back to when he and Lis first started out. They were able to access programs specifically designed for young farmers. Today, there's very little the industry can do to help young people take over a farm. There is a next generation that needs to find opportunities, and the Vandenbergs are glad they have been able to contribute.
"I have a great deal of joy driving by the farm on my way to the abattoir," Brian says. "I do find enjoyment seeing the land being used the way we would have if we'd stayed on."
Originally written for the Christian Farmers Federation of Ontario, 2021.