Roos Dairy Goats, ltd.
CFFO members Jan and Jony Roos are the winners of the 2019 Ontario Outstanding Young Farmers (OYF) Award. The award recognizes excellence in the profession of farming.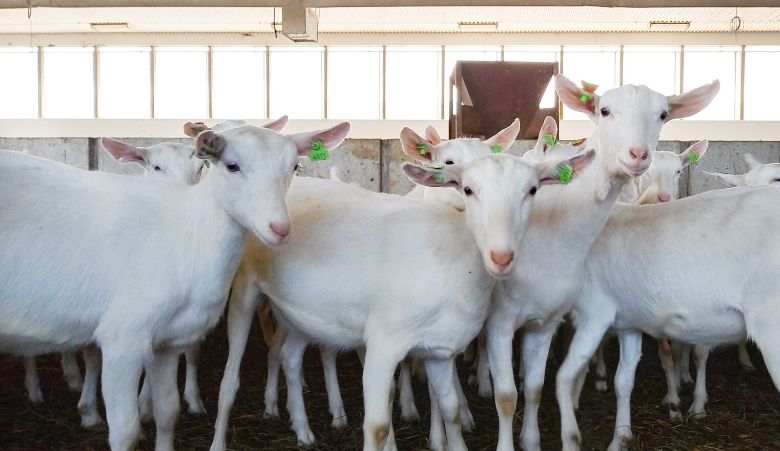 Together, Jan and Jony own and operate Roos Dairy Goats, Ltd., near Woodstock, where they live with their four young children, Julian, Joanna, Janine and Jessica.
Jan and Jony were nominated for the award by a former employee. The OYF application process is challenging and time-consuming for program finalists. "But it was eye-opening, too," Jony comments. "To see how much we did over the years—wow."
The story of how this couple built their business into one of Ontario's largest dairy goat farms is certainly a story about determination. Jan and Jony, both originally from the Netherlands, were raised in farming families. But they had no experience with goats. Jan had been doing custom work since his early teens, and Jony had her own florist business, but both wanted to work with animals. There was a growing market for goat, so they took the leap.
They got their start in 2007 with 200 goats. They bought the herd before they even had a barn. The goats were kept on Jan's brother's farm while they put up their first building. With an eye to growth, they built that first barn to house five hundred goats right away.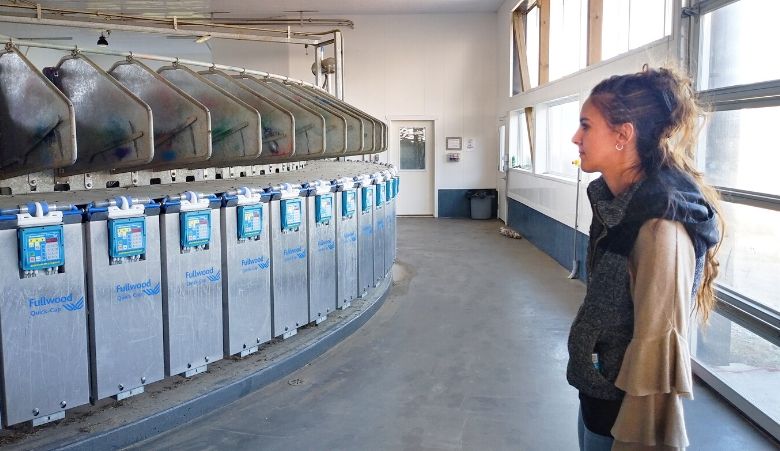 Jan recounts their early progress: "In 2008, we bought another 200. The following two years, we bought two other herds, 300 and 400 goats. From there we grew out."
Today, they milk 2000. Goats are milked in a state-of-the-art 100-stall rotary parlour, selected after Jan toured several farms in the Netherlands. It's the first of its kind in North America.
The couple started with a double-24 parlor, eventually expanding to a double-32 parlour. They were milking almost constantly, and it was difficult to find and keep employees. The rotary parlour has made a huge difference. Now that they can milk one hundred goats at a time, they've gone from eight-hour milking shifts to three and a half hours.
Since their start in 2007, the business has seen growth almost every year, as the energetic pair bought additional herds, added more barn structures, or purchased more land to grow feed for the herd.
Today, they work with one full-time employee and several part-timers. They also employ a handful of teens from the area to help to bottle-feed the baby goats in the winter.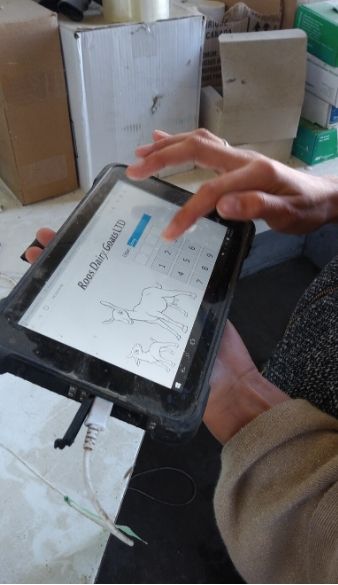 "They're all girls—you need patience to feed baby goats," Jony laughs.
During kidding season, as many as 300 goats are born each day. It sounds like chaos, but Jan and Jony have adapted techniques and systems to keep things running smoothly—including developing their own app.
With help from a tech-savvy friend, Jony designed a system for tracking goat-kid health in their first busy months. Employees are equipped with tablets so they can import information for each kid under their care, such as feedings and medication. The information enables Jan and Jony to track the health of their herd.
"We used to keep all the information on chalkboards, but the goats kept licking it off," Jony chuckles. The app has gone a long way toward cutting down frustration and ensuring that all employees have the information they need to keep the kids healthy.
During kidding season, the newborn billies are separated from the females and sold to another farmer to raise for meat. But Jan and Jony have plans to diversify their business by raising the male goats themselves this winter.
"We hope to fill our barns next year to a maximum capacity of 2500 milking goats," Jan notes. They've maintained an ambitious growth rate all along—you can see that neither of these two young farmers shy away from work.
But their business goals are only part of their vision for the future. Jony sums it up well: "We hope to give our children a life on the farm, to learn how to be responsible, creative and caring. We like to be good examples towards our employees, family, friends and neighbors, as together we live."
Written for the Christian Farmers Federation of Ontario, 2020.