Halma Organic Grains
After disaster struck, resilient farmers Ray and Sharon revived their farm business. "We were forced to make a decision. Once we looked into it, it was a no brainer."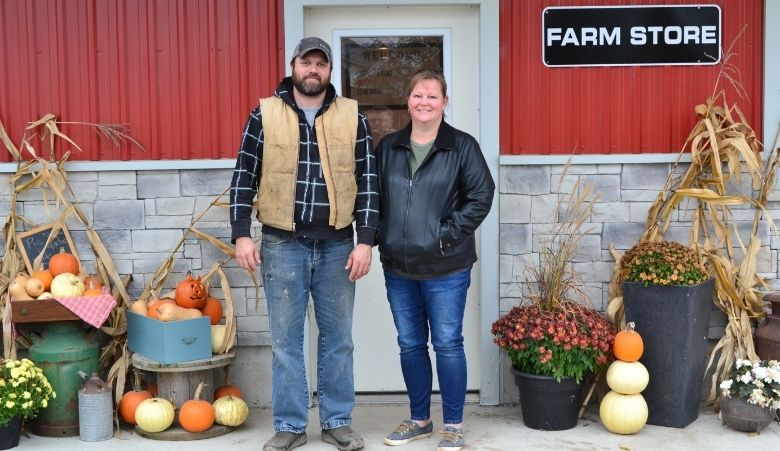 That is how Ray Halma explains the reason he and his wife, Sharon, built their organic feed store.
Ray and Sharon Halma farm near Troy, where his family moved from New York State in the early 1980's. In New York, Ray's father, Ray Sr., ran a dairy operation which was sold after the family settled onto the farm in Troy. Here in Ontario, they switched to the hog industry and cash cropping. After experiencing some ups and downs in the hog market, they decided to focus on organic cropping and began raising organic beef in 2006.
In 2013, Ray and Sharon bought the farm from his parents and took over sole ownership and management responsibilities. Soon after, Ray's younger brother joined the organic business. Ray acknowledges that being one of the first in the area to get into organics was a challenge. Today, many of the neighbours also run organic farms.
Once Ray and Sharon took on sole ownership, they added a small flock of chickens, adding eggs and meat to their business. Ray also became a sales rep for De Dell Seeds, giving him access to many others who were interested and involved with organic production. The old hog barn was converted to hold beef cattle, store seed and mill feed. All was going well.
On a Sunday afternoon in May 2019, that all changed. While attending church, Ray's phone kept vibrating. When he finally looked at it, there were many messages from neighbours telling him to come home. His barn was on fire. By the time he arrived, the focus was on saving some of the grain bins. There was little to be done for the barn. A neighbour had opened gates to let out the cattle. Despite their efforts, a few animals were lost in the fire.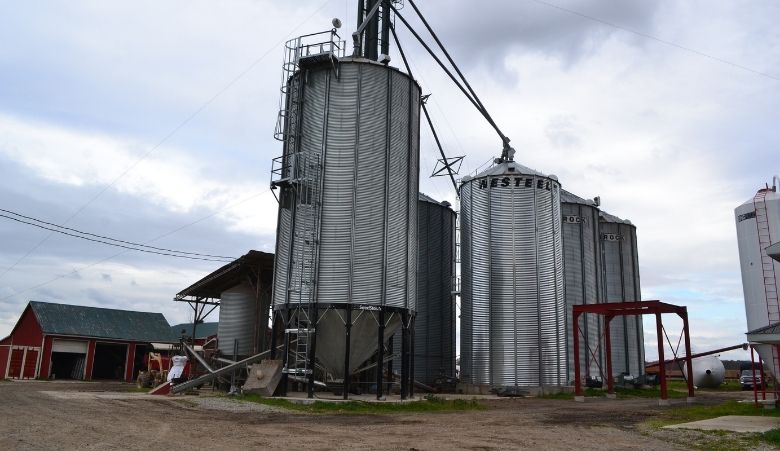 That year was a late and wet spring; no one had been able to get on the land for spring seeding, which meant that a lot of crop seed was still stored in the Halmas' barn and all was lost in the fire. Fortunately, most of the seed companies were able to assist them in supplying their customers with new seed for that year's planting.
Looking back, Ray sees the fire as providential. It forced them to make a business decision they probably wouldn't have made had the barn not been lost. Thinking that a new barn would be too costly, it had never occurred to them to replace the old one with an updated facility. Now, they had to consider it, and to their surprise, the cost was not as significant as they'd feared.
Two years later, the farm has seen positive change. Their new business model gives them the stability they need to manage expenses and provide for their family. The new building houses a small store where they sell their organic product. Behind the store is the feed room where they mix organic feeds. Outside they have a new grain handling system set up, including an elevator, grain dryer and grain bins, one of which survived the fire and still shows some telltale signs.
Learn more about Halma Organic Grains, Inc.
Written for Christian Farmers Federation of Ontario, 2021.