Growing Hope Farm, Cambridge
First-generation urban farmer Sarah Martin-Mills is the proud owner of Growing Hope Farm, a 4.9-acre lot nestled up against the Speed River in Cambridge, Ontario.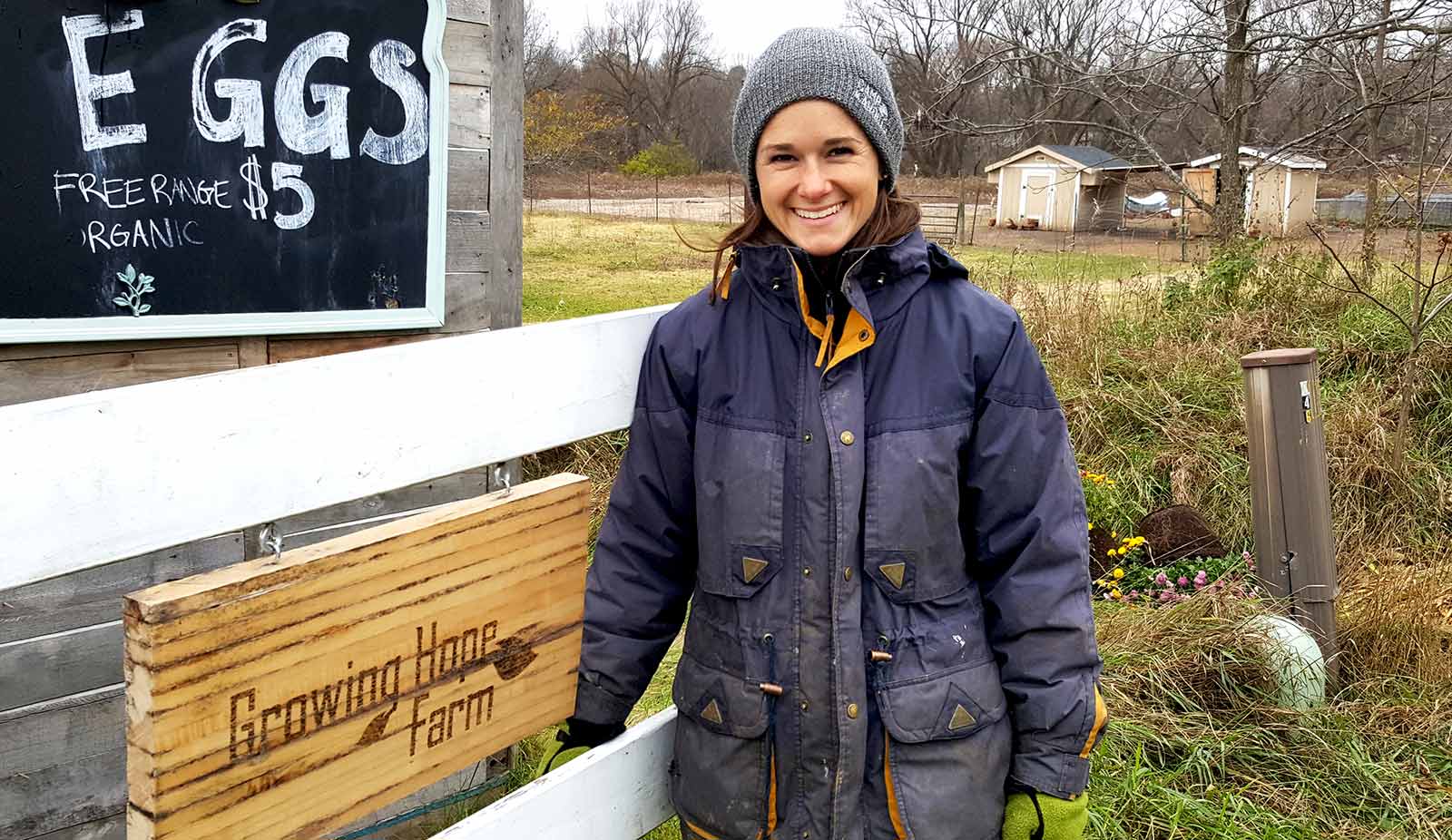 Look to your left as you meander down the farm lane, and you'll spot chickens pecking the grass and goats romping against the tree-filled backdrop of the riverbank. Look to your right, just past the berry patch, and you'll see a long row of suburban backyards. 
Martin-Mills comes from Scarborough, where she grew up working at horse farms in order to earn riding time. It was during her teen years, while working with horses, that she began to dream of owning a farm that could both bless those in need and build community.
That's perhaps the most surprising thing about Growing Hope Farm: it's actually a not-for-profit.
Martin-Mills and her husband, who works off-site, take no wage from the farm. Proceeds are either diverted back into farm maintenance or donated to the Mennonite Central Committee (MCC), a global relief and development NGO.
The farm also employs at-risk youth and other marginalized people by offering job training through volunteer opportunities. To make this community-building part of her plan work, Martin-Mills needed the farm to be close to the city. "A lot of people need access to public transit," she explains. "Here in Cambridge, we have a bus stop just down the street."
The farm is partnered with several community outreach programs in order to offer volunteer opportunities to those facing barriers to employment. Forging relationships with these organizations has been a challenge, but finding work projects for the volunteers who come to the farm hasn't. The property was abandoned for a couple of years before Martin-Mills bought it in 2016. Originally, she thought she wouldn't be able to start farming until their young children were in school. But in fact, she and her husband founded Growing Hope Farm just a year after purchasing the property.
They hit the ground running but soon learned that adaptation is the name of the game in farming. "I had big plans to do this massive vegetable garden, but I discovered early on that I don't have time to do all that," Martin-Mills laughs. "We're just doing fruit now. We offer pick-your-own berries, which is a lot less demanding. We also have rhubarb, and we just planted some fruit trees, so come back in five years!"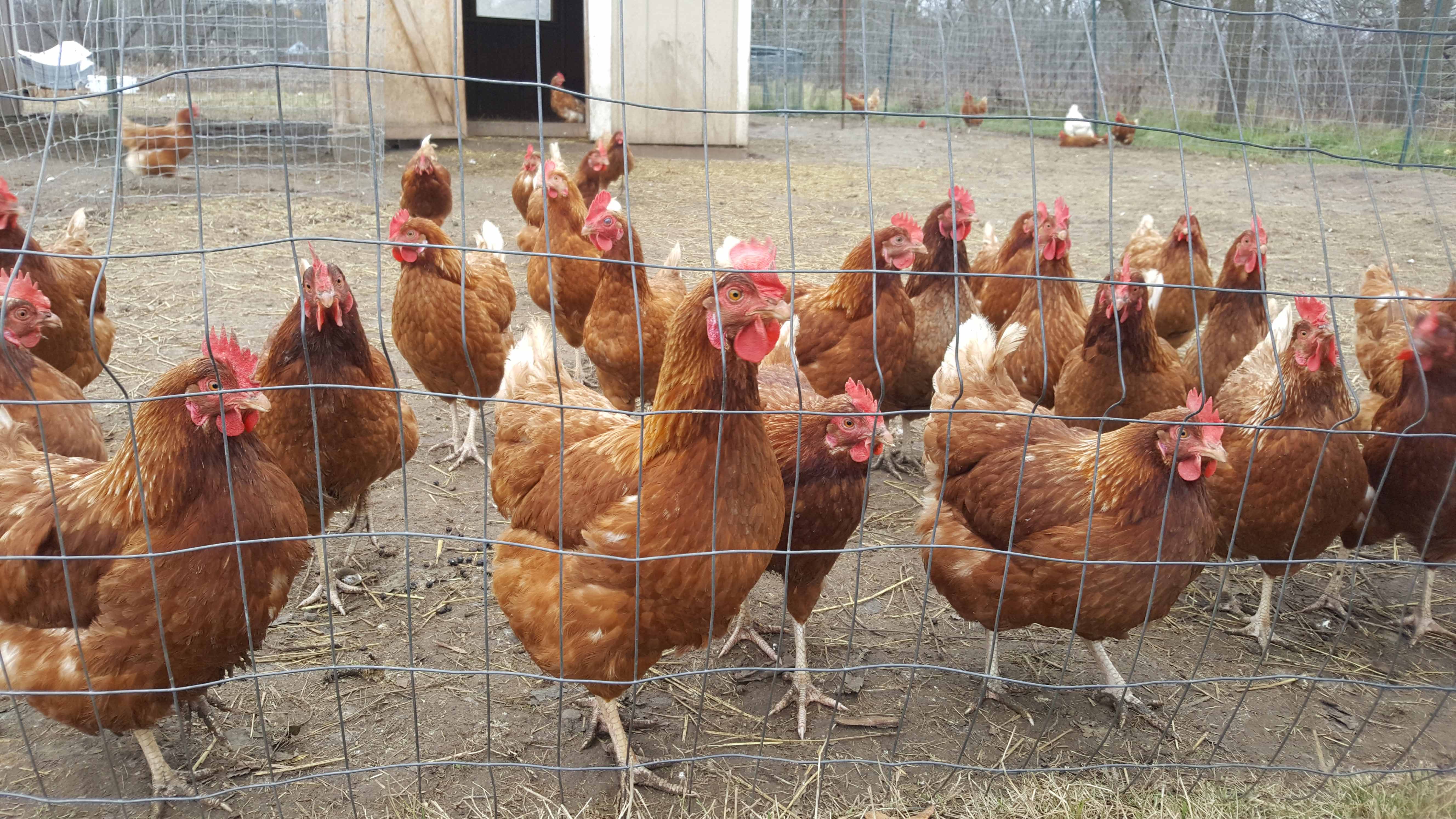 Martin-Mills has devised several on-farm revenue streams, if on a small scale. The property has three mature apple trees, so this year they sold apple cider. They keep bees and sell the honey. They sell jam made from their berries. They even grow a little garlic.
"We've pared down some and scaled up what I saw was working—whatever seemed to resonate with people," Martin-Mills comments. "I had only about twenty chickens to start, but the eggs really took off, which I did not foresee." She now keeps chicken for both eggs and meat. All these products can be purchased in season at their small farmgate stand, which operates on the honour system.
Growing Hope Farm is possibly most famous for its goats—or, more specifically, its goat yoga. Raising the goats for sale at the stockyard brings in only a small profit, despite feed discounts and donated kid goats. So Martin-Mills had to devise other revenue sources, like offering goat yoga classes. It's exactly what it sounds like: people do yoga while the goats play nearby (or sometimes really close up). Sarah has received a lot of local media interest in the classes, and it's been a popular offering on the farm.
They also offer bottle-feeding shifts, for a fee, to groups interested in feeding baby goats. "We get in a lot of families, a lot of friend groups," explains Sarah. "Sometimes we get people on dates. One couple even got engaged here!"
Urban farming has presented its share of complications, of course. They've had some vandalism from passersby on the public path between the farm and the river. People have even come on the property at night. But Sarah remains optimistic. "This year has been a lot calmer," she says. "I think the novelty of having a goat farm in the city is wearing off…Also, we have a stronger fence now."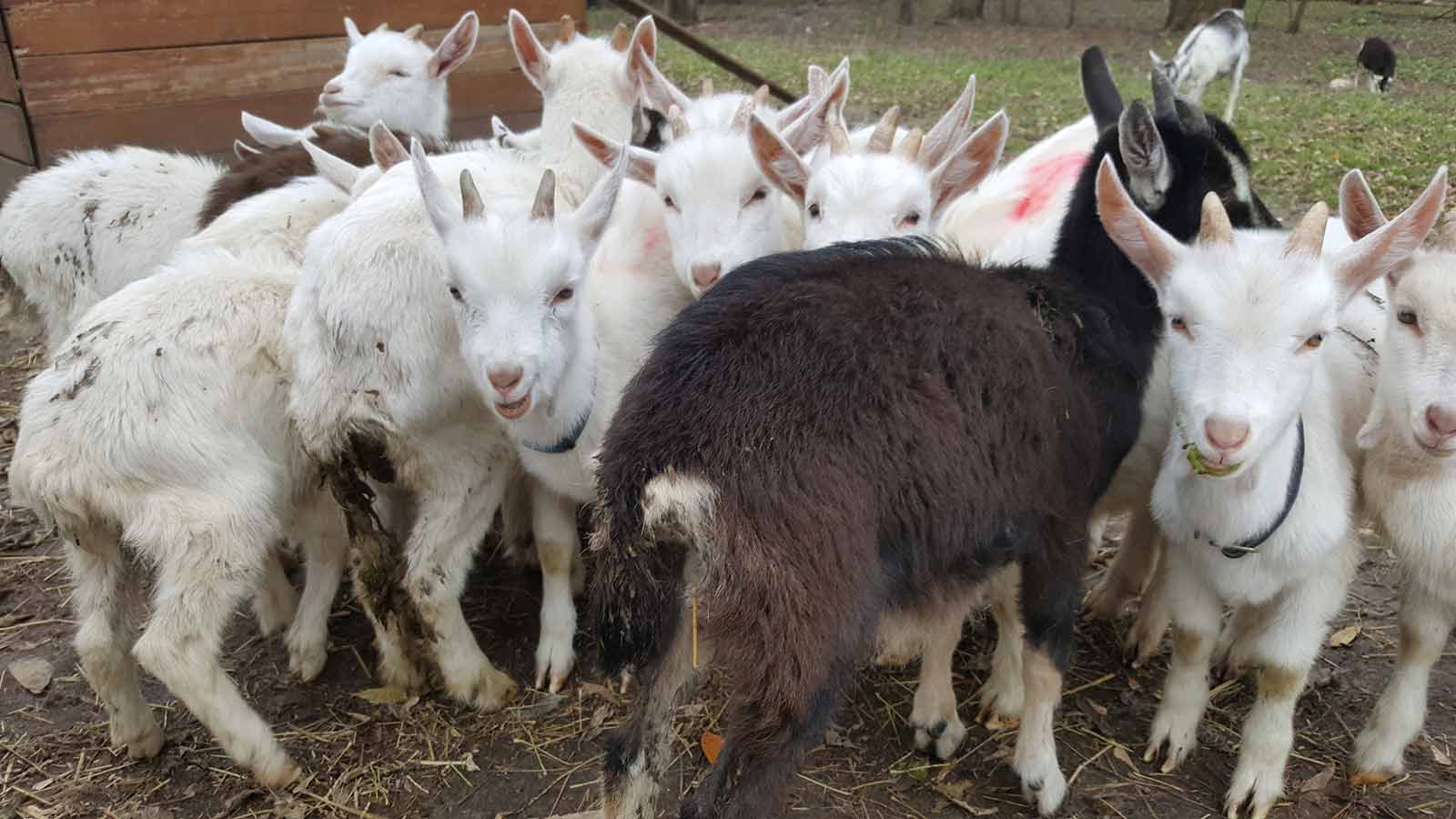 Martin-Mills also recognizes that her goals of building community and raising donations can occasionally conflict. "If I'm focused on job training and other experiences for more marginalized people groups, then I'm not earning as much money for overseas missions. But if I'm focused on making money for MCC, then I'm not building community. So, I'm trying to balance that constant tension."
Running an urban farm as a not-for-profit social enterprise is a fairly niche venture, so it's no surprise that Martin-Mills is facing challenges. But she's already demonstrated her ability to learn on the go. Her faith also plays a huge role in her work: "We're trusting Him for the grants we need and for the money to come in and for word to spread," she says. "These resources are not my resources. They're God's to use."
Learn more about Growing Hope Farm.
Written for Christian Farmers Federation of Ontario, 2019.