Ontario Meat Processing: Small Abattoirs and Big Opportunities
January 29, 2021 | Paul Bootsma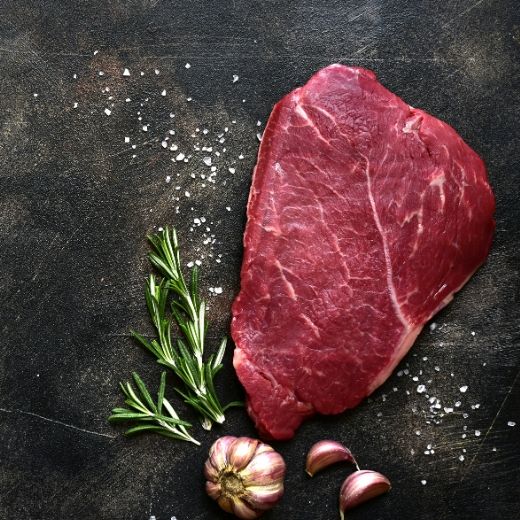 The increased interest from consumers wanting to purchase local food is great news for Ontario farmers who are looking for on-farm sales. But we can't forget that even farmers who focus on local food are part of a bigger system.
Agri-food production involves several sectors, each playing a part in getting food to consumers. Processing is, of course, one of these important sectors. As discussed in our commentary last week, CFFO believes that Ontario needs a healthy balance of large and small food processors to meet the diverse needs of producers. 
A long-time concern for the CFFO and its members has been the loss of local abattoirs in the province. Last fall, we established a committee of abattoir owners and livestock producers to look into the issue of lost capacity and explore solutions for the industry, to be passed on to the provincial ag ministry. The committee is now working to find opportunities for support and partnership with Meat & Poultry Ontario.
According to their executive director, Franco Naccarato, Ontario has lost 54% of its abattoir capacity since 1999. These abattoirs are often those where individual animals are processed to a specific order, and they certainly add value to the end product. 
Research from Meat & Poultry Ontario suggests that Ontario has a big opportunity to see growth return to the sector. For example, provincial abattoirs have the potential to increase beef and veal production by 82%. This could mean an increased sales capacity of nearly $290,000,000 within 3-5 years. 
Meat & Poultry Ontario has developed a Growth Strategy that addresses these and other opportunities. Although there are significant challenges in the industry, such as maintaining good workers and dealing with regulations, there is also optimism. But because the industry has become so individualized, there is very little coordinated effort in encouraging young entrepreneurs.
This is why Meat & Poultry Ontario is emphasizing the need for an industry-wide growth plan to bring back the value of meat processing. This includes proposals to establish new training courses and a Meat-Tech Centre of Excellence to provide centralized programming for regional education centres, colleges, and universities. Mentorship programs would also be highly beneficial for the industry, allowing practical training and assistance to younger people who want to start a career in the industry.
Innovation, investment and increased market access are all necessary for growth. The goal is to adapt to current consumer demands and to find local opportunities that can be scaled up to meet international markets. For example, Japan has vending machines that offer cuts of meat. These are placed along busy pedestrian routes, making it easy to purchase something for daily use. Opportunity lies close by for those who look outside the box.
Those interested in learning more about Ontario Meat & Poultry's Growth Strategy can contact the organization.
---
Paul Bootsma is Field Services Manager for the Christian Farmers Federation of Ontario. The CFFO Commentary represents the opinions of the writer and does not necessarily represent CFFO policy. The CFFO Commentary is heard weekly on CFCO Chatham, CKXS Chatham, CKNX Wingham, and CHLP Listowel.