Soil Health Key to Meeting Emission Reduction Targets
April 22, 2022 | Ed Scharringa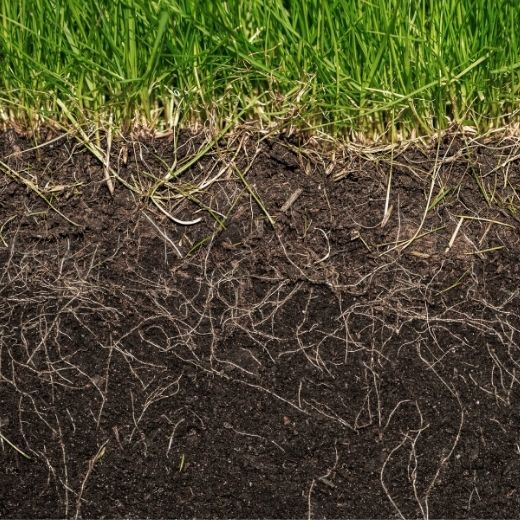 As farmers, we recognize how important our soils are to producing a good crop – whether it's destined to feed humans or livestock, or for other products. We also know how important soil health is for the environment.
Fortunately, Canada now has a roadmap for reducing greenhouse gas emissions while increasing the health of our soils and the productivity of our farms.
Report: Soil Care Offsets Emissions
A new report, released by the Soil Conservation Council of Canada and the Compost Council of Canada, provides a comprehensive, science-based look at how farmers and others can contribute greatly to the nation's greenhouse gas emission reduction targets. In fact, by taking proper care of our soils, the authors say that we can completely offset Canadian agriculture's 73 megatonne annual contribution of greenhouse gases!
The key is to build soil organic carbon using best management practices. Most of us understand the principles of healthy soil: keeping the soil covered and minimizing its disturbance, being careful with fertilizer inputs, maintaining live roots in the ground and promoting diversity in the soil's biology. The question is, are we all on board with implementing at least some of these practices?
The report points out both the opportunities and challenges of getting widespread adoption of these BMPs. It suggests a nationwide soil strategy, potentially led by a Soil Health Roundtable. It also has case studies of farms across the country that have benefited environmentally and financially from taking better care of their soil.
Canadian Soil Care Efforts Vary
As farmers, we're in charge of 69 million of the 71 million acres of managed land in this country. While we're improving our efforts to keep our soils healthy, the results have been spotty. In the Prairies over the past few decades, for example, the gradual move towards no-till has contributed to increasing soil organic carbon. During the same time, eastern Canada has seen a reduction.
Here in this province, we have several organizations and initiatives that are helping us improve, including the Ontario Soil and Crop Improvement Association, the Ontario Soil Network and the 4R Nutrient Stewardship program.
At the CFFO, soil health is one of our top priorities, and we advocate for the adoption of the recommendations put forward by the 2018 Ontario Agricultural Soil Health and Conservation Strategy. We also encourage the use of cover crops and many other beneficial management practices.
I highly recommend reading the report. It's uplifting to recognize that, if we work on building up our soils, we will not only make our farms more profitable, but also do our part to reduce emissions.
---
Ed Scharringa is Board of Directors President of the Christian Farmers Federation of Ontario. The CFFO Commentary represents the opinions of the writer and does not necessarily represent CFFO policy. The CFFO Commentary is heard weekly on CFCO Chatham, CKXS Chatham, CKNX Wingham, and CHLP Listowel.